FURTHER READING

Bradshaw, Brendan and Morrill, John ed., The British Problem c.1534-1707,
(London: Palgrave MacMillan, 1996)

Barton, Anne, 'Harking back to Elizabeth: Ben Jonson and Caroline nostalgia', in English Literary History 48.4 (Winter 1981), pp.706-31

Burgess, Glenn, Whyte, Rowland and Lawrence, Jason (eds), The Accession of James I: Historical and Cultural Consequences (Basingstoke: Palgrave Macmillan, 2006)

Croft, Pauline, King James (London: Palgrave MacMillan, 2003)

de Lisle, Leanda, After Elizabeth: The Death of Elizabeth and the Coming of King James (London: Harper Perennial, 2005)

Dekker, Thomas, The Wonderfull Yeare, 1603

Dutton, Richard, ed. A Midsummer Night's Dream (1996)

Greenblatt, Stephen, ed. Representing the English Renaissance (University of California Press, 1988)

Guy, John, and Morrill, John, The Tudors and Stuarts (Oxford UP, 1992)

Guy, John, The Reign of Elizabeth I: Court and Culture in the Last Decade (Cambridge UP, 1995)

Hackett, Helen, Virgin Mother, Maiden Queen: Elizabeth I and the Cult of the Virgin Mary (Macmillan Press, 1995)

Hackett, Helen, Shakespeare and Elizabeth: The Meeting of Two Myths (Princeton University Press, 2009)

Jackson, Clare, Restoration Scotland, 1660-1690: Royalist Politics, Religion and Ideas (Boydell: Woodbridge, 2003)

Jackson, Clare, 'Restoration to Revolution: 1660-1690', in Glenn Burgess ed., The New British History: Founding a Modern State 1603-1715, (Tauris: London, 1999), pp. 194-216.

Kay, Dennis, Melodious Tears: The English Funeral Elegy from Spenser to Milton (Oxford UP, 1990)

Montrose, Louis Adrian, 'A Midsummer Night's Dream and the Shaping Fantasies of Elizabethan Culture: Gender, Power, Form', in Rewriting the Renaissance: the discourses of sexual difference in early modern Europe, eds Margaret W. Ferguson, Maureen Quilligan, and Nancy J. Vickers (1986), pp.65-87

Strong, Roy, Gloriana: The Portraits of Queen Elizabeth I (London: Thames & Hudson, 1987)

Wormald, Jenny, 'James VI and I (1566–1625)', Oxford Dictionary of National Biography, (Oxford University Press, Sept 2004; online edn, Jan 2008)

Watkins, John, Representing Elizabeth in Stuart England (Cambridge UP, 2002)

Wilson, E.C., England's Eliza (Cambridge, Mass: Harvard UP, 1939)
Featured in...
Shakespeare - Lucas de Heere, Allegory of the Tudor Succession

Art of Monarchy - Magnificence - Highlights from the Radio 4 collections
In Our Time Downloads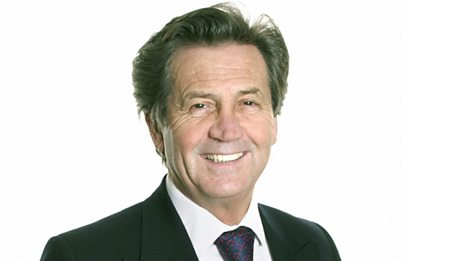 Every episode of In Our Time - available to download to listen to when & where you want.