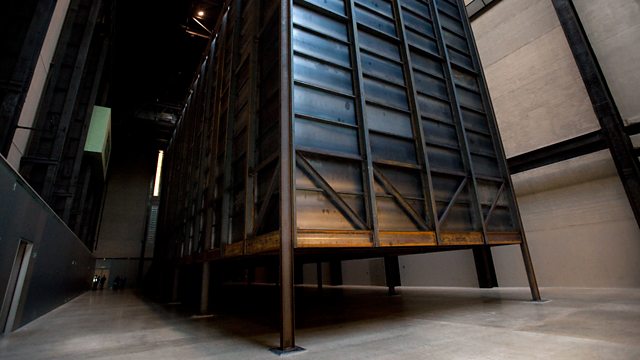 12/10/2009
Listen in pop-out player
The new book from John Irving, the author of The World According to Garp, A Prayer For Owen Meany and The Cider House Rules, begins in 1954 and spans five decades. Last Night in Twisted River, Irving's 12th book, follows a father and son on the run as they travel through Boston, southern Vermont and Toronto. The 12-year-old has mistaken the local constable's girlfriend for a bear and the constable is pursuing them.
Tate Modern is about to unveil the tenth annual commission in the Unilever series of installations for its Turbine Hall - How It Is, by Polish artist Miroslaw Balka. The work is a monumental steel sculpture, reminiscent of a giant shipping container, and when visitors climb a ramp and go inside, they find themselves within a huge, pitch-dark space. Miroslaw Balka explains the thinking behind his creation to Mark Lawson.
The popularity of meerkats has soared recently as they have appeared in advertising campaigns, feature length films and formed part of Tracy Emin's proposal for the fourth plinth at Trafalgar Square. Mark Lawson discusses the attraction of the animal kingdom's pin-ups with wildlife presenter Mark Carwardine and London Zoo's Mark Habbon.
Writer and director Marc Price talks about his new film, Colin, in which the lead character is bitten by a zombie and condemned to wander the streets of an apocalyptic suburbia. Price reportedly made the entire film for just 45 pounds, and he joins Mark Lawson to discuss how this was possible.
Last on