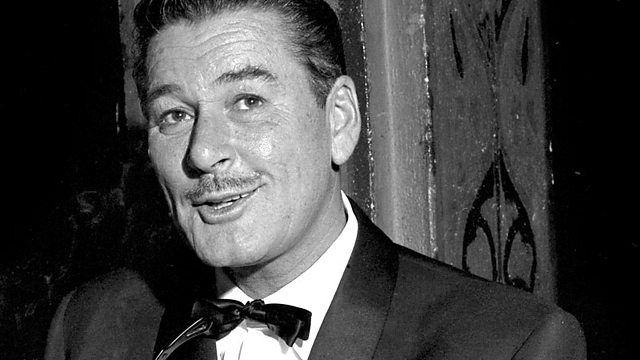 Robin Hood and the Cuban Revolutionaries
Errol Flynn was cinema's brightest Hollywood star, with a series of unforgettable swashbuckling epics to his name. However, Flynn spent his last year with girlfriend Beverley Aadland on the island of Cuba, mixing with Castro, Che Guevara and the Cuban rebels. We hear about the pair's two-year relationship and their time together in Cuba.
Errol's daughter Rory Flynn saw Beverley as a positive force in her father's life and key in their final adventure to Cuba in 1958. Flynn secured a commission from Hearst newspapers to file reports and secure an interview with Castro. The programme explores these articles filed by Flynn - many which have lain unseen in a Texan archive for 50 years.
On his return from the mountains, Flynn set about capturing his adventures on film and secured the funds to star alongside Beverley in "Cuban Rebel Girls". The film disappeared without trace, but Flynn set about recording the events of the revolution with producer Victor Pahlen, and their documentary film "Cuban Story" was the result. Hear clips from both of these films in this programme.
Fifty years after his passing, Errol Flynn is famous for his epic films, womanising, and hard-living lifestyle. However, his strange venture into the world of Cuban politics and flirtation with the flowering of Castro's brand of communism is as an untold story. Now, we address this oversight.
Presented by Patrick Humphries.
Producer: John Sugar
A Sugar production for BBC Radio 4.
Credits
| Role | Contributor |
| --- | --- |
| Producer | John Sugar |