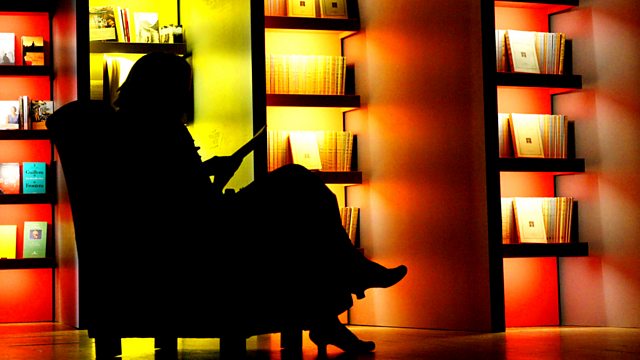 06/10/2009
Sue MacGregor talks to theatre director Tom Morris and cartoonist Martin Rowson about their favourite books.
Tom's choice is a tense thriller set in the dank and murky world of London's sewers, Martin's selection is a caustic satire of British society, and Sue proposes a Booker Prize contender penned by a chimpanzee.
The books featured in this programme:
Tom Morris's choice:
The Great Stink by Clare Clark, Penguin
Martin Rowson's choice:
Work Suspended and Other Stories by Evelyn Waugh, Penguin Classics
Sue MacGregor's choice:
Me Cheeta by James Lever, Fourth Estate.
Last on