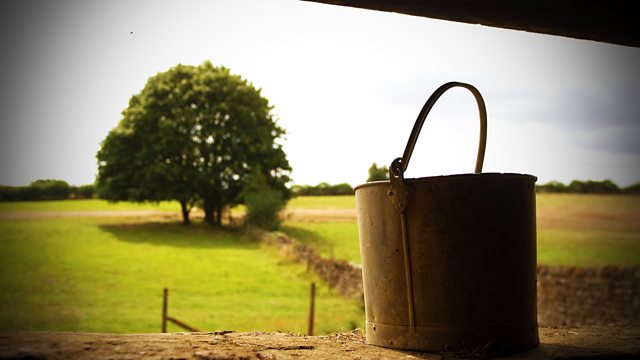 05/10/2009
Vicky calls in at Ambridge Hall with Abbie. Lynda tells Vicky about Adam's footpath plans, telling her the polytunnels are 'industrial creep'. Vicky says she'll walk the footpath as much as she can.
Ed catches Adam at Home Farm, asking if he can sow some grass seed for him on his new plot. Adam says he'll do it for free. Ed phones Mike with the news. How about they look for Guernsey breeders later?
Adan and Ian enjoy a night off. Ian's pleased Adam lost to Alistair - he doesn't see enough of him anyway. Ian tells Adam about Lee Mason's football dinner on Friday. He's got a fabulous cake planned. Ian's hoping for an autograph 'for Ruiari'. Adam says it's really for Ian.
Mike, Ed and Vicky look for Guernsey breeders online. Adam comes up in conversation. Vicky says he shouldn't be covering the fields in plastic. Mike tells Vicky local businesses don't have it easy, but Vicky says Lynda's told her all about it. Ed interrupts. He's found plenty out of the TB zone. Mike says they should go to visit them. Vicky's so excited. She can give them all names, like her bears! They should toast the success of their three-way adventure!
Episode written by Nawal Gadalla.
Last on