FURTHER READING

Aldred, C., Akhenaten, King of Egypt (Thames and Hudson, London 1988)

Arnold, D. et al., The Royal Women of Amarna: Images of Beauty from Ancient Egypt (Metropolitan Museum of Art, New York, 1996)

Assmann, J., Moses the Egyptian: The Memory of Egypt in Western Monotheism (Cambridge, Mass.; London, Harvard University Press, 1997)

Assmann, J., Of God and gods: Egypt, Israel, and the Rise of Monotheism (Madison, Wisc.: University of Wisconsin Press, 2008)

Baines, J., (1998), 'The Dawn of the Amarna Age', in Amenhotep III: Perspectives on His Reign, Eds. E. H. Cline & D. O'Connor (University of Michigan Press, 1998), 271–312

Davies, N. de G., The Rock Tombs of El-Amarna (7 vols) (Gilbert and Rivington, London 1903-8)

.

Freed, R. E., S. D'Auria, et al. (1999), Pharaohs of the Sun: Akhenaten, Nefertiti, Tutankhamen (Boston, Museum of Fine Arts Boston in association with Bulfinch Press/Little Brow, 1999), Exhibition catalogue with an excellent range of images

Hornung, E., Akhenaten and the Religion of Light (Ithaca, Cornell University Press, 1999)

Kemp, B. J. and Garfi, S., A Survey of the Ancient City of el-Amarna (Egypt Exploration Society, London 1993)

Monserrat, D., Akhenaten: History, Fantasy and Ancient Egypt (Routledge, London and New York 2000)

Moran, W. L., The Amarna Letters (Johns Hopkins University Press, Baltimore 1992)

Murnane, W. J., Texts from the Amarna Period in Egypt (Scholars Press Atlanta, 1995)

Peet, T. E. and Woolley, C. L., The City of Akhenaten (3 vols), (Egypt Exploration Society, London 1923-51)

Redford, D. B., Akhenaten: The Heretic King (Princeton University Press, Princeton, 1984)
Featured in...
Browse the Mesopotamian era within the In Our Time archive.

Historical themes, events and key individuals from Akhenaten to Xenophon.
In Our Time Downloads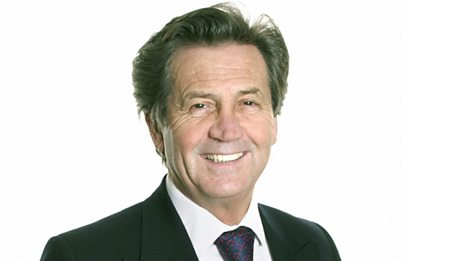 Every episode of In Our Time - available to download to listen to when & where you want.