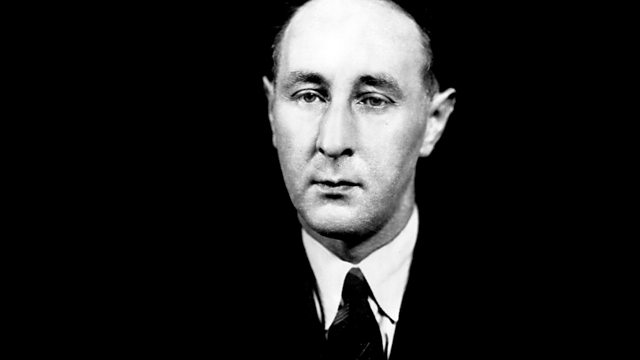 The Second World War and politics both played parts in preventing Martinu's return to Czechoslovakia. Donald Macleod looks at the events which contributed to Martinu's chosen exile and assesses how they affected his music.
A comedy on the bridge (excerpt)
Jarmila Kratka (soprano)
Richard Novak (bass)
Brno Janacek Opera Orchestra
Frantisek Jilek (conductor)
Supraphon 112140-2 611, CD1 Trs 6-10
The Greek Passion (Act 3, Sc 1-2)
Rita Cullis, Helen Field, Catherine Savory (sopranos)
John Mitchinson, Arthur Davis (tenors)
John Tomlinson (bass)
Czech Philharmonic Choir
Brno State Philharmonic Orchestra
Charles Mackerras (conductor)
Supraphon 103611-2 CD2
Gilgamesh (Part 1)
Ivan Kusnjer (baritone)
Ludek Vele (bass)
Eva Depoltova (soprano)
Stefan Margita (tenor)
Milan Karpisek (spoken word)
Slovak Philharmonic Choir
Slovak Philharmonic Orchestra
Zdenek Kosler (conductor)
Marco Polo 8.223316, CD1 Trs 1-10
String Quartet No 5 (2nd mvt - Adagio)
Stamitz Quartet
Bohuslav Matousek (violin)
Josef Kekula (violin)
Jan Peruska (viola)
Vladimir Leixner (cello)
BR 100152-54, CD Vol 2 Tr 6.
Last on
More episodes
Next
You are at the last episode