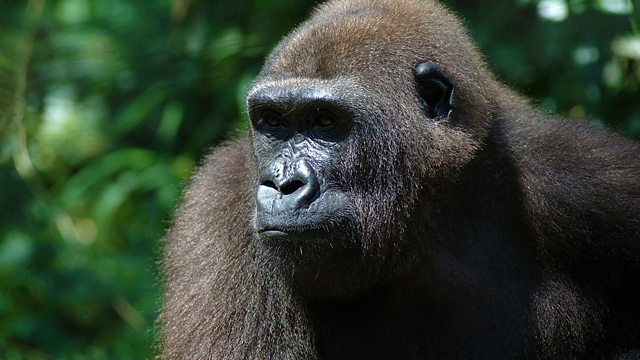 Listen in pop-out player
Gorillas first came to the attention of the western world in 1847 when the missionary, Thomas Savage, travelling in west Africa, was shown a skull he was convinced belonged to a new species of ape. Eight years later gorillas remained little known; only a few people had even glimpsed them in the wild and the species was recognised only from its bones. But, unknown to anyone, was a young gorilla already living anonymously in England?
In 1855, Wombwell's Travelling Menagerie exhibited a chimpanzee called Jenny. Jenny was not kept with the other wild beasts but lived in her own apartment. She had her own governess and was dressed in human clothes. Was Jenny a chimpanzee or was she, in reality, a gorilla? Karen Partridge goes in search of the evidence.
Jenny's journey out of Africa a little over 150 years ago marked the beginning of our tortuous and often misguided association with gorillas. In this International Year of the Gorilla, Karen Partridge uncovers Jenny's story and explores our changing relationship with gorillas, both in captivity and in the wild.
Last on