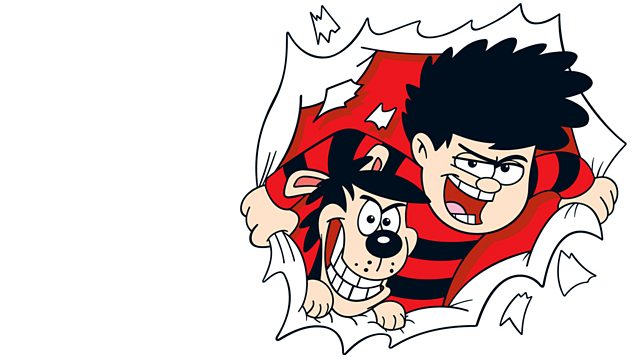 After watching a film about an alien invasion, Dennis, Curly and Pie Face decide to make their own film. However, Walter stumbles across them filming, and he only sees the action, not the camera. He films what he sees on his mobile phone and then runs to tell the whole of Beanotown about the alien invasion.
As panic spreads, Dennis and his friends are oblivious, but when they come across the chaos in the streets, they decide to keep filming in order to help make the best of their own alien film. Meanwhile, Sergeant Slipper investigates the alien landing that Walter has seen, and discovers the truth - that the spaceship is a playhouse with glow sticks in it.
Walter is given a punishment for the hoax and spreading the panic. Confused by what he saw, and humiliated for something he didn't do, he goes home. As he passes Dennis's house, he hears screaming and commotion, and on looking into Dennis's sitting room window, he sees that it was all started by Dennis who was making a film.
Last on