Booker-winning author Thomas Keneally joins the Aboriginal writer Alexis Wright to discuss a new anthology of Australian literature with the collection's editor, Nicholas Jose.

Richard Flanagan, author of the bestseller Gould's Book of Fish, talks about his latest novel Wanting.

Tim Winton, whose books include Dirt Music and Breath, describes the Western Australian landscape that has inspired most of his work.
Book List

Nicholas Jose (ed.): The Literature of Australia
Publisher: W W Norton

Thomas Keneally: The People's Train
Publisher: Sceptre

Alexis Wright: Carpentaria
Publisher: Constable

Tim Winton: Breath
Publisher: Picador

Richard Flanagan: Wanting
Publisher: Atlantic Books
Find out more about Books at the BBC
Sample our books and authors Clip Collection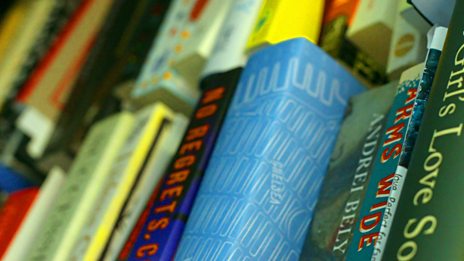 Interviews, previews and reviews
Free download
This podcast features Open Book and A Good Read. In Open Book, Mariella Frostrup talks to leading…