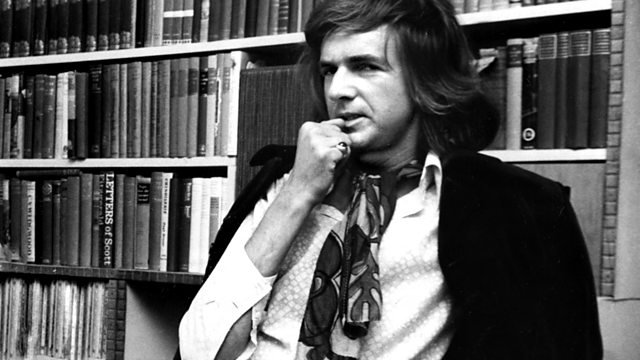 Episode 2
Donald Macleod explores some of John Tavener's earliest works, influenced by his increasing interest in Greek and Russian religious orthodoxy.
In his early 30s, when Tavener's personal life was in chaos, Father Anthony Bloom, head of the Russian Orthodox Church in Britain, helped him discover a new way of being and introduced him to the importance of the icon in the Orthodox tradition, which would become central to the composer's own life and music.
With a piece described as one of the great religious works of the late 20th century, a selection of Tavener's settings of Russian Folk Songs and three very contrasting works based on the poetry of Anna Akhmatova, WB Yeats and William Blake.
Six Russian Folk Songs (Nos 2, 3, 4)
Elise Ross (soprano)
Nash Ensemble
BBC Radio Classics 15656 91972 Trs 20-22
Akhmatova Requiem (Parts XVI and XVII)
Phyllis Bryn-Julson (soprano)
John Shirley-Quirk (bass-baritone)
BBC Symphony Orchestra
Gennadi Rozhdestvensky (conductor)
BBC Radio Classics 15656 91972
To a Child Dancing in the Wind (excerpt)
Patricia Rozario (soprano)
Kathryn Lucas (flute)
Stephen Tees (viola)
Collins Classics 14282 Trs 7-10
The Lamb
The Sixteen
Harry Christophers (conductor)
Collins Classics 14052 Tr 3
Ikon of Light (excerpt)
Tallis Scholars
Peter Phillips (director)
Gimell CDGIM005 Trs 5-7
Last on