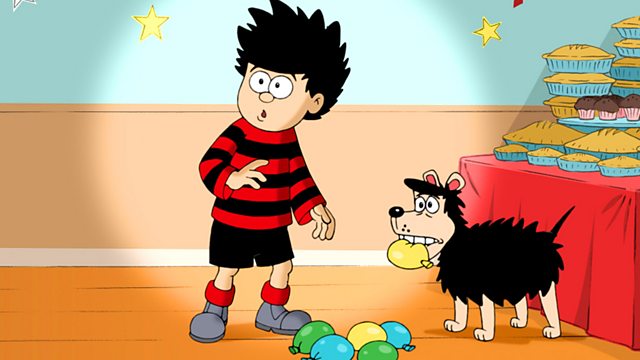 After a failed attempt to launch his rocket, Dennis thinks he is sure to leave galaxies unexplored, until he learns that there is more than one way to power a spacecraft.
Following the mayor's call to make Beanotown Green-o-town, arch-rival Walter and Mum and Dad's efforts to be more eco-friendly inspire Dennis to try other fuel sources to launch his space mission. Dennis's seemingly maniacal commitment to the eco-drive earns him an award from the mayor.
Just as Dennis's contribution is about to be recorded, the whole of Beanotown discover what Dennis has really been up to, with explosive results!
Last on