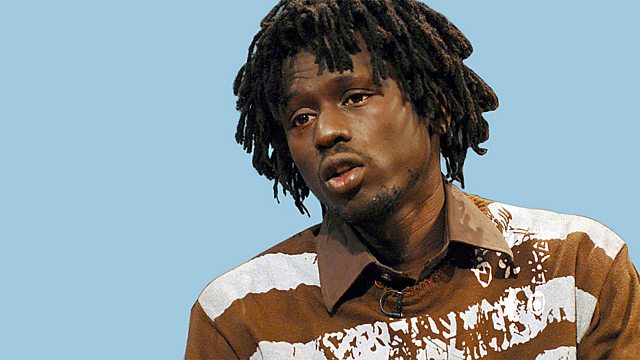 17/09/2009
RUNNING ORDER
Timings are approximate and given in hours and minutes from the start of the Zone.
00:01 Shared Visions: Presenter Brian Morton explores the dynamic artistic collaboration between painter Jackson Pollock and critic Clement Greenberg.
00:25 Songlines: Will You Love Me Tomorrow. John Cavanagh and guests dissect the classic track from The Shirelles.
00:54 The Jazz House: Part 1 of a European Jazz special with presenter Stephen Duffy.
01:49 Stark Talk: Edi Stark talks to opera director David McVicar who recently worked with Scottish Opera on their production of Mozart's Cosi fan Tutti.
02:18 The Movie Cafe: Former Sudanese Child Soldier Emmanuel Jal shares his incredible life story with Clare English.
03:05 Silverscreen Beats: Presenter Davie Scott recalls some of the finest scores ever composed for Wetern films.
04:27 Sex, Drugs and Wooly Semmits: Former Pirate Radio DJ Jack McLaughlan meets Nazareth band members Pete Agnew and Dan McCafferty.
04:55 Shared Visions: Presenter Brian Morton and guests discuss the unique partnership enjoyed by French composer Olivier Messiaen and his pianist wife Yvonne Loriod.
05:19 The Radio Cafe: Presenter Janice Forsyth and guests discuss membership of the exclusive Rubble Club.
Last on