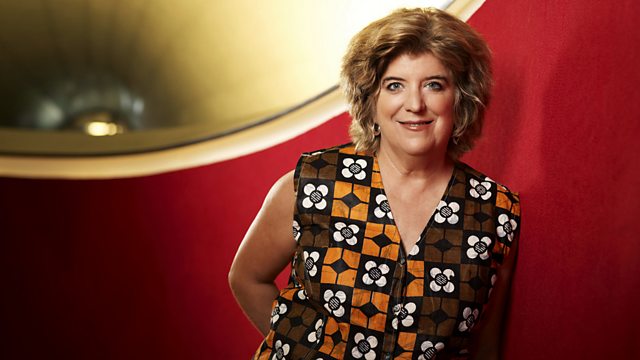 Gnawa and World Music Festival 2009 Part 2
Lucy Duran presents highlights from the 2009 Gnawa and World Music Festival in Essaouira on Morocco's Atlantic coast, an annual free festival which celebrates the ancient tradition of trance music. With performances by Braim El Belkani, a gnawa master who once played with Led Zeppelin, and Morocco's most celebrated band, the veterans Nass El Ghiwane.
Essaouira is an old stone town that is home to an even older style of music which arrived in Morocco centuries ago with the slaves who came from across the Sahara. It is a sacred music which is traditionally heard at all-night 'lilas', where animal sacrifices are made and people are healed from spiritual and physical ailments.
The sound of the music is characterised by the bass thump of the three-stringed gimbri and the strident clatter of metal castanets. The Gnawa and World Music Festival was established 12 years ago to celebrate the gnawa tradition, with concerts featuring gnawa masters from all over Morocco, together with events where gnawa musicians collaborate with artists from across the globe.
WORLD ROUTES
Presented by Lucy Duran
Produced by Roger Short
Tel. 020 7765 4661
Fax. 020 7765 5052
e-mail world.routes@bbc.co.uk
Saturday 5th September 2009
El Belkani: Baba l'Rouami
Maalem Brahim El Belkani
BBC Recording by Marvin Ware, at the Essaouira World Music Festival 2009
Interview with Maalem Brahim El Belkani at the Essaouira World Music Festival
El Belkani: Tramin
Maalem Brahim El Belkani
BBC Recording by Marvin Ware, at the Essaouira World Music Festival 2009
Interview with Andre Azoulay at the Essaouira World Music Festival
Lala Fatima
Blue Mogador
BBC Recording by Marvin Ware, at the Essaouira World Music Festival 2009
Interview with Asdin and Marwan, members of Blue Mogador
Dimi Maak
Blue Mogador
BBC Recording by Marvin Ware, at the Essaouira World Music Festival 2009
Omar Essayed: Fin Radi biya Khouya fin radi biya (where are you going to take me my brother)
Nass El Ghiwane
BBC Recording by Marvin Ware, at the Essaouira World Music Festival 2009
Interview with Omar Essayed from Nass El Ghiwane
Omar Essayed: Annahla Chama (the Queen Bee Chama)
Nass El Ghiwane
BBC Recording by Marvin Ware, at the Essaouira World Music Festival 2009
Last on