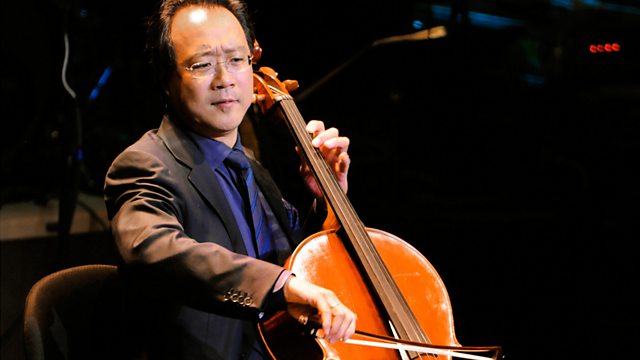 From the Royal Albert Hall, London. Presented by Verity Sharp.
East meets West as cellist Yo-Yo Ma returns with his cross-cultural Silk Road Ensemble, after their successful Proms debut in 2004, with more from this truly mesmerising musical journey - a mix of traditional and contemporary flavours, inspired by the ancient trade route which united China and Europe.
Silk Road Ensemble with Yo-Yo Ma
Various composers: Silk Road Suite
Giovanni Sollima: The Taranta Project
Angel Lam: Empty Mountain, Spirit Rain
Trad, arr. Li Cang Sang and Wu Tong: Ambush from Ten Sides.
Last on