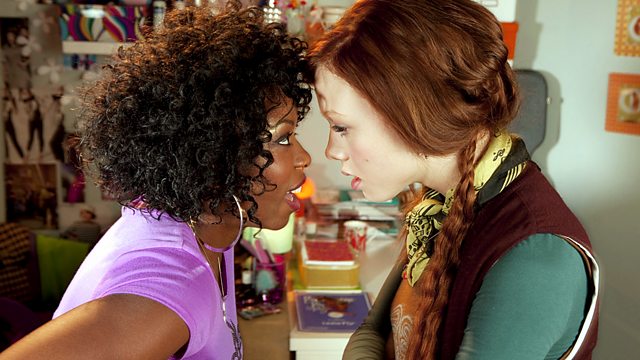 Backstage: My Almost Famous Family
Backstage gives viewers a tantalising taste of some of CBBC's big series and lets them into the behind-the-scenes secrets of the shows, combining key interviews with the main cast and crew, with exclusive behind-the-scenes footage and clips, and narrated by Mackenzie Crook.
In this edition, a peek at the new musical comedy series, My Almost Famous Family. In an exclusive preview of this mad musical comedy, find out what it takes to transform seven strangers into one extraordinary family. Get up close and personal with the show's cast, and uncover the magic behind the show's music.