Timings (where shown) are from the start of the programme in hours and minutes
The congregation of St Mary the Virgin

For The Beauty Of The Earth

Conductor: Noël Tredinnick Tune: England's Lane Music: adapted by Geoffrey Shaw (1879-1943) from an English Melody Words: F. S. Pierpoint 1835-1917 Arranger: Accompanist: Bryan Almond The English Hymnal # 309

Hexham Abbey Choir

All Creatures Of Our God And King

Conductor: Michael Haynes Tune: Lasst uns erfreuen Music: Melody from Geistliche Kirrchengesäng, Cologne 1623 Words: William H. Draper (1855-1933) altd. based on St Francis (1182-1226) Arranger: Robert Ramskill Accompanist: Hugh Morris and Fine Arts Brass with Timpanist Steve Socci BBC Songs of Praise Hymnbook #1

Isle of Skye Congregations, Members of Strath Gaelic Choir and Portree Gaelic Choir

All Things Bright And Beautiful

Conductor: Ewen Stewart Tune: Royal Oak Music: 17TH Century Eng trad. melody, arr. Martin Shaw Words: Cecil Frances Alexander (1818-1895) Arranger: James Hunter BBC Songs of Praise Hymnbook #3

Congregation of Rochester Cathedral

O Lord Of Every Shining Constellation

Conductor: Gordon Stewart Tune: Lucy Music: Paul Leddington Wright Words: Albert F Bayly (1901-84) Arranger: Paul Leddington Wright BBC Songs of Praise Hymnbook #14

Congregation of St Jude-on-the-Hill

Beauty For Brokenness

Conductor: Ronald Corp and Nicholas Chalmers Tune: Beauty for Brokenness Music: KENDRICK, Graham (b.1950) Words: KENDRICK, Graham (b.1950) Arranger: WHITBOURN, James (b.1963) BBC Songs of Praise Hymnbook #267

The Penrith Singers and Amabile

Morning Has Broken

Music: Traditional Arranger: Paul Leddington Wright

The congregation of St Wilfrid's Church

Praise To The Lord The Almighty

Conductor: Gordon Stewart Tune: Lobe den Herren Music: 17th Century German Melody Words: Joachim Neander (1650-1680), tr. Catherine Winkworth (1827- 1878) and others BBC Songs of Praise Hymnbook #19
Factsheet for Sunday 30th August

Presented by Aled Jones

Interviews

THE REV. CANON JOHN PATRICK & THE REV. JEREMY CULLIMORE

John is the vicar of St Denys' Church in Sleaford, Lincolnshire and Jeremy is the curate. St Denys' is a Grade 1 listed, 12th century building which now has solar panels on its roof, thanks to an innovative system of fixing the panels which does not damage the lead. John and Jeremy talk to Songs of Praise about why the church is now generating its own electricity.
Location: Sleaford Parish Church (St Denys' Church), Market Place, Sleaford, NG34 7SH

RUTH VALERO

Ruth Valerio is the Manager of A Rocha's Living Lightly 24:1 project, which enables people to live greener, simpler lives, and is the author of 'L is for Lifestyle: Christian living that doesn't cost the earth.' She talks to Songs of Praise about how her faith led to her getting an allotment and keeping her own pigs.

Martin Palmer

Martin is the Secretary General of 'Alliance of Religions and Conservation', a secular body that helps the major religions of the world to develop their own environmental programmes, based on their own core teachings, beliefs and practices.

Mary Colwell

Mary used to be a producer for the BBC's Natural History Unit in Bristol. During her time there she developed a love for the natural world. She talks about how her concern for environmental issues dovetails with her Christian faith.

JESSICA AND JOSEPH RANDALL-CARRICK

When Jessica and Joseph got married it was important to them to have an environmentally friendly wedding. They explain to Songs of Praise how they managed to achieve a wedding that was green, ethical and thrifty!

Locations

BEAUTY FOR BROKENNESS
St Jude-on-the-Hill
The Vicarage, 1, Central Square, London NW1 7AH
Tel/Fax: 020 8455 7206
Web: http://www.stjudes.org.uk/

ALL CREATURES OF OUR GOD AND KING
Hexham Abbey
Hexham, Northumberland NE46 3NB
Tel: (01434) 602031
Fax: (01434) 606116
Web: http://www.hexhamabbey.org.uk/

O LORD OF EVERY SHINING CONSTELLATION
Rochester Cathedral
The Chapter Office, Garth House, The Precinct, Rochester, Kent ME1 1SX
Tel: 01634 843366
Fax: 01634 401410
Web: http://www.rochestercathedral.org/

FOR THE BEAUTY OF THE EARTH
The Parish Church of St Mary the Virgin, Primrose Hill
Elsworthy Road, London, NW3 3DJ
Tel: 020 7722 3238
Web: http://www.smvph.org.uk

ALL THINGS BRIGHT AND BEAUTIFUL
Church of Scotland Parish Church in Portree, Isle of Skye

MORNING HAS BROKEN
Dalemain House, Penrith, CA11 0HB
Tel: 017684 86450
Web: www.dalemain.com

PRAISE TO THE LORD THE ALMIGHTY
St Wilfrid's Church, Harrogate
Duchy Road, Harrogate, HG1 2EY, North Yorkshire
Tel: 01423 504629
Web: http://www.stwilfrids-harrogate.co.uk/

THE REV. CANON JOHN PATRICK & THE REV. JEREMY CULLIMORE
SLEAFORD PARISH CHURCH (St Denys' Church), Market Place, Sleaford, NG34 7SH
Tel: 01529 303683
Office: 01529 302177

MARY COLWELL –
Bishop's Garden, St Ambrose, North Road, Leigh Woods, Bristol BS8 3PW.

JESSICA AND JOSEPH RANDALL-CARRICK -
All Saints Church, Red Lion Square, Stamford, PE9 2YL.
Credits
Presenter

Aled Jones
Producer

Jennifer Page
Executive Producer

Tommy Nagra
Join a Songs of Praise Recording at the Royal Albert Hall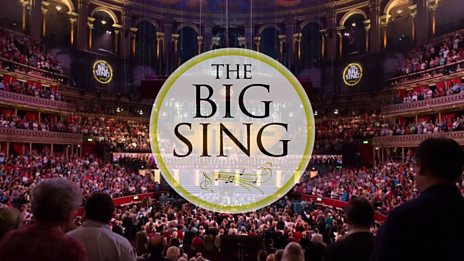 Recording Sunday 14th September 2014 and tickets still available!