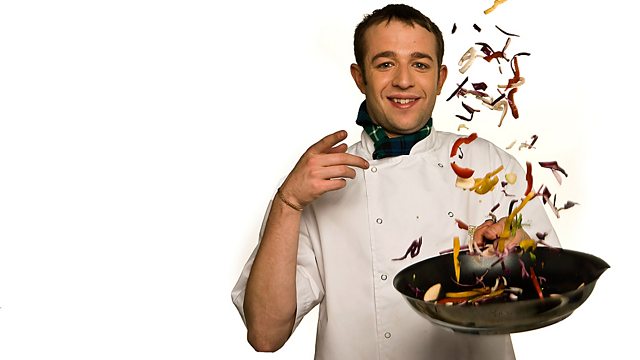 Britain's kitchens are a disaster zone - we appear clueless when it comes to cookery. Instead of sitting down to a freshly-cooked meal around the dining table Brits are now more likely to sit down to a takeaway in front of the TV.
One man wants to change this. At just 26, Gordon Jones is head chef at one of the country's leading five star hotels, the Royal Crescent in Bath. Now he wants to get households cooking tasty, healthy and fresh meals, eating together again and reconnecting with each other. And he'll save them a fortune in the process.
Each episode, he picks two virgin cooks from a household and places them in a seven-day head-to-head cookery competition which starts with him slashing their food budget. By the end of the week the person who has come on the furthest wins the ultimate prize: to cook a three-course menu, of their own design, for 20 to 30 friends and family.
Surbiton is home to the Duggall family - Spanish mum Maria and her children Adrien, 29, Olivia, 25 and Jessika, 17.
Although Adrien and Olivia hold down successful jobs, when it comes to running the household, mum does everything for them. Maria hates cooking, but still prepares a meal every evening, with mixed results.
Gordon sets Adrien and Olivia on the path to independence by pitting them against each other in a competition. They must undergo a series of challenges - shopping, solo cooking, head-to-head cooking for friends and family - and all the while their budget is whittled away and Gordon's recipes and lessons become more complex and difficult.
It is a gruelling week and by the end of it the two siblings are physically and emotionally spent, but as well as cooking and budgeting they have learnt much about themselves and their family.
Last on
Credits
| Role | Contributor |
| --- | --- |
| Presenter | Gordon Jones |
| Executive Producer | Richard McKerrow |