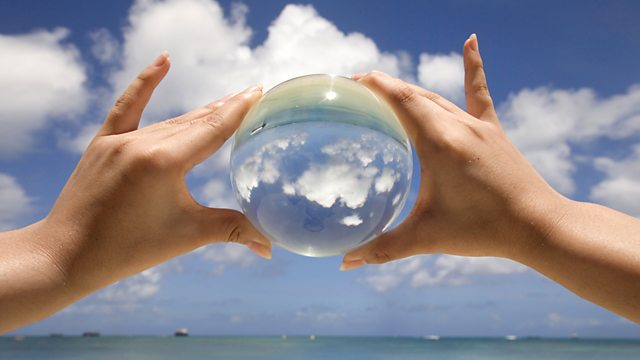 01/09/2009
Listen in pop-out player
We all know that mighty oaks spring from tiny acorns, and that some trees can reach a truly massive girth. Why then, asks one listener, are so many urban trees planted in girdles of concrete with no room to expand? Are they doomed to die as they outgrow their constraints, or do the planters know something we don't about tree growth?
Have you ever sat in your car at a traffic light thinking that there has to be a better way to manage traffic? One listener writes to ask whether it would be possible to coordinate traffic control measures to ease vehicles through congested areas, reducing carbon emissions at the same time.
Sticking with carbon dioxide release, why is it that, despite huge amounts pouring into our atmosphere, global temperatures have gone down over the last seven years?
If you have spent any time on Britain's south coast this year you may have noticed huge growths of seaweed blanketing beaches, mudflats and harbours. Rather than letting it rot, could it be harvested and put to good use as fertiliser or fuel for biodigesters? And when does planting forests cause more problems than it solves?
Teasing these questions apart are Prof Philip Stott, forestry expert Dr Anna Lawrence, and Prof Andrew Watkinson, the chair of Living With Environmental Change. As always we want to hear your comments on the topics discussed and any questions you might want to put to future programmes.
Don't forget we want to hear your observations of House Martins; have they returned this year and when, and have they bred successfully?
Last on