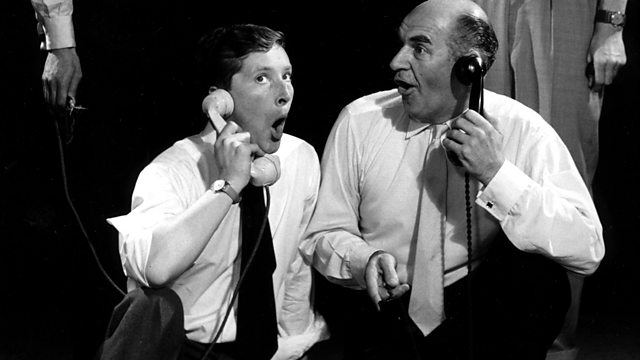 Twice Ken is Plenty: The Lost Script of Kenneth Williams
A special broadcast of a lost script written for Kenneth Horne and Kenneth Williams in 1966 by Horne and his ghost writer, Mollie Millest. Robin Sebastian and Jonathan Rigby take the lead roles as the two Kenneths, with contributions from Charles Armstrong, who takes on the role as the announcer.
The plot, evoking memories of Round the Horne, finds the two Kenneths working together in advance of their own radio programme and follows them as they journey around Broadcasting House meeting a weird and wonderful assortment of characters.
The script was discovered by writer and broadcaster Wes Butters, who purchased a collection of Kenneth Williams memorabilia from Williams's godson. Butters introduces the performance, which was recorded at the BBC Radio Theatre in London and features old sound effects and props, including the famous door from the popular Tommy Handley radio series, It's That Man Again.