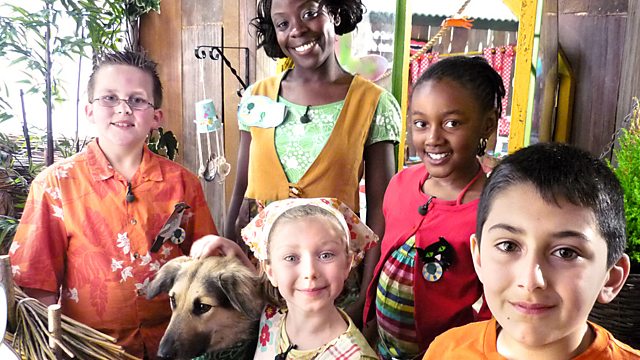 Lily-Rose, Ant, Cat, Jay, Nature Chris and Skipper the dog travel to the beautiful Isle of Arran for a nature holiday. They meet local children, who show them the amazing wildlife that can be found on the island.
Sam and Mark take them on a very exciting boat trip where they meet local diver, Howard, who shows them some of the wonderful underwater creatures in Arran's 'No Take Zone'. Elsewhere on the island, Green Balloon Club members John-Luke and Cailen have a close look at a buzzard, while Abi and Erin introduce their pet lamb Cooper.
The team's roving reporter, Jelly, is on a day out at the Royal Norfolk Show where she meets JJ, who is entering the young handlers' competition with his calf called Blade.
And of course the Green Balloon Club is never complete without a song - a special song for the Arran holiday.
Last on