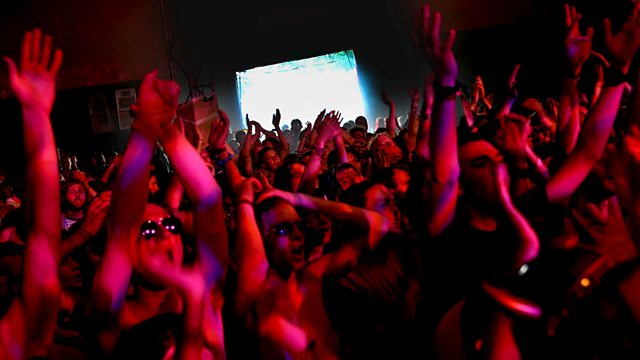 22/08/2009
Record label boss and electronic music aficionado Mark Jones presents a new series of shows joining the dots between synthesized sounds past and present.
Jones, best known as the founder boss of leading independent record label Wall of Sound - home of Royksopp and Grace Jones - is joined for his first show by The Human League's Phil Oakey.
The Human League were one of most successful acts in the early 1980s, pioneering synthesised pop music and having a string of chart hits including Love Action. In this in-depth interview, Oakey tells Mark about the soundtrack of 1970s Sheffield and plays tunes by Cerrone, Georgio Moroder and Caberet Voltaire which inspired the band to come together.
There's also a 30 minute mix from the godfather of acid house music, DJ Pierre direct from Detroit, featuring tunes from Yazoo and Gino Soccio, which inspired the elusive DJ to create the distinctive acid techno sound. There's also electro past and present from Propaganda, Soft Cell and La Roux, and Mark delves into his record bag to pull out a selection of mutant funk tunes from Was (Not Was) and Talking Heads in Mark's Mutant Mashup.
Last on