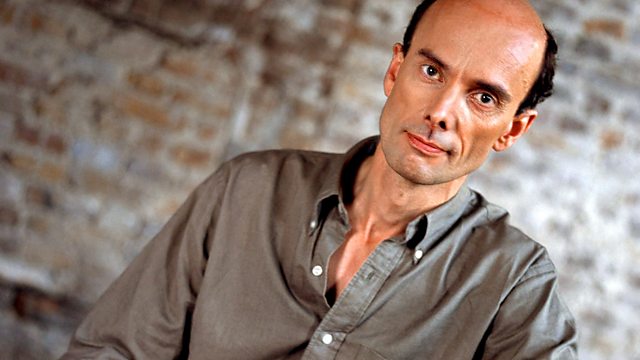 Martin Handley
With Martin Handley.
7.03am
Couperin: Le tic-toc-choc
Alexandre Tharaud (piano)
HARMONIA MUNDI HMC901956 Tr 2
7.06am
Debussy: Le matin d'un jour de fete (Iberia)
Chicago Symphony Orchestra
Fritz Reiner (conductor)
RCA GD60179 Tr 17
7.11am
Brahms: In stiller Nacht
Rias-Kammerchor
Marcus Creed (director)
HARMONIA MUNDI HMC901592 Tr 20
7.14am
Cyril Scott, arr. Kreisler: Lotus Land
Leonidas Kavakos (violin)
Peter Nagy (piano)
BIS CD1196 Tr 3
7.19am
Mozart: Andantino con variazioni (Sinfonia concertante in E flat)
Mohamed Saleh (oboe)
Kinan Azmeh (clarinet)
Mor Biron (bassoon)
Sharon Polyak (horn)
West-Eastern Divan Orchestra
Daniel Barenboim (conductor)
WARNER CLASSICS 2564 62791-2 Tr 3
7.28am
Scriabin: Etude in C sharp minor, Op 2 No 1
Piers Lane (piano)
HYPERION CDA66607 Tr 1
7.33am
Bach: Nichts kann mich ...
Anne Sofie von Otter (mezzo-soprano)
Concerto Copenhagen
Lars Ulrik Mortensen (conductor)
ARCHIV PRODUKTION 00289 477 7467 Tr 7
7.39am
Poulenc: Sonata for flute and piano
Wolfgang Schulz (flute)
James Levine (piano)
DEUTSCHE GRAMMOPHON 4276392 Trs 8-10
7.53am
Delius: On Hearing the First Cuckoo in Spring
Bournemouth Sinfonietta
Norman Del Mar (conductor)
CHANDOS CHAN 241-37, CD2 Tr 1
8.03am
Beethoven: Vile murderer! Sadistic swine!; Come hope, you faint and distant star (Fidelio Act I, Scene 2)
Christine Brewer (soprano)
Philharmonia Orchestra
David Parry (conductor)
CHANDOS CHAN 3123 (2), CD1 Trs 10-11)
8.11am
Tobias Hume: A Souldiers Resolution
Jordi Savall (bass viol)
ASTREE E7723 Tr 12
8.15am
Brahms: Intermezzo, Op 117 No 1
Llyr Williams (piano)
BBC recording
8.22am
Sibelius: Valse lyrique, Op 96 No 1
Lahti Symphony Orchestra
Osmo Vanska (conductor)
BIS-CD-1921/23, CD5 Tr 1
8.27am
Strauss: Gefunden (Found); Erschaffen und Beleben (Creation and animation)
Christopher Maltman (baritone)
Alastair Miles (bass)
Roger Vignoles (piano)
HYPERION CDA67667, Trs 13, 17
8.33am
Handel: Concerto No 5 in F, HWV 293 Op 4
Ottavio Dantone (organ/director)
Academia Bizantina
L'OISEAU-LYRE Trs 13-16
8.45am
Billy Taylor: At La Carousel
Stanley Turrentine (tenor saxophone)
Billy Taylor (piano)
Christian McBride (bass)
Marvin 'Smitty' Smith (drums)
GRP GRP97562 Tr 1
8.52am
Sibelius: Karelia, Tableau 5
Lahti Symphony Orchestra
Osmo Vanska (conductor)
BIS CD 1921/23, CD1 Trs 9-10.
Last on