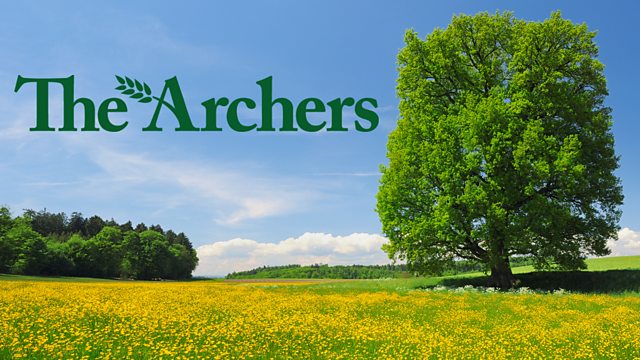 26/08/2009
The Snells have found the perfect spot for their holiday, in the perfect campsite. It's in Combe Martin, and who do they find there - Alan and Usha! Usha points out their little tent. She is keen to get straight in to the Snells' campervan, to look enviously at all the mod cons inside.
Eddie tells Sid he and the family are moving into Brookfield while the Archers are away. Wayne appears and Eddie encourages him to have a drink. Wayne is slowly getting better. He tries to give Sid a hand in the pub, but Sid isn't keen to let him. Sid persuades Wayne that now he's up and about, he's got no reason to stay. He could leave on Friday, couldn't he?
David shows Eddie how to use the grass plate meter and to enter the results into the computer. They've just about finished when David gets a call on his mobile. It's Usha, with a bone to pick with him - he told Lynda they were going to be in Combe Martin. David's very apologetic. Usha says it hasn't completely ruined their holiday but David thinks Usha will never forgive him.
Episode written by Caroline Harrington.
Last on