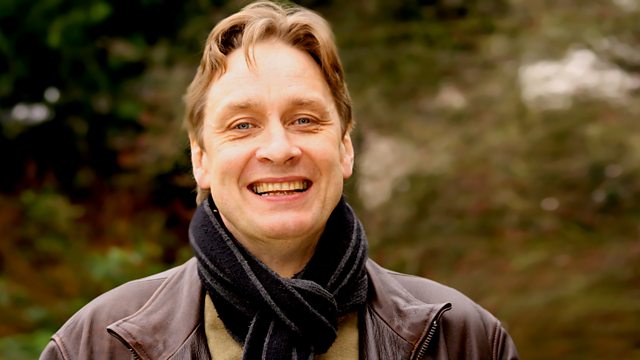 Warlock
Radio 3 at the Summer Festivals
From the 2009 Mananan International Festival of Music and the Arts, in Port Erin on the Isle of Man, Stephen Johnson explores the nuances and intricacies of the music of Peter Warlock.
Warlock, who was born Philip Heseltine in 1894, was an eccentric musician, and in the 1920s edited the wonderfully combative music magazine The Sackbut. He was renowned as a hellraiser - a riotous prankster and great drinker, whose circle included fellow musicians such as Moeran, Constant Lambert and, occasionally, William Walton.
But this was just one side to the man - Heseltine could also be a man of intense melancholy, and his behaviour has been the subject of much conjecture since his death (most likely by his own hand) in 1930. Stephen asks questions about Warlock's perceived bipolarity and the duality of his personality which may have led to the diversity in his songs.
Tenor Michael Slattery and pianist Stephen Coombs help to uncover the genius behind some of Warlock's most beautiful songs, with reference to the many intriguing and diverse influences behind Warlock's unique sound palette. Warlock's lush harmonies and skill at word painting stem from his absorption in the music of the Tudor and Restoration periods, as well as his childhood obsession with Delius, and his friendship and admiration for Bartok and Bernard van Dieren.
The programme also features a detailed look at Warlock's magnum opus The Curlew, a chamber song-cycle setting of words by WB Yeats, for tenor voice, flute, cor anglais and string quartet, performed by Michael Slattery and The Doric Quartet, with flautist Adam Walker and cor anglais player Daniel Bates.
Last on