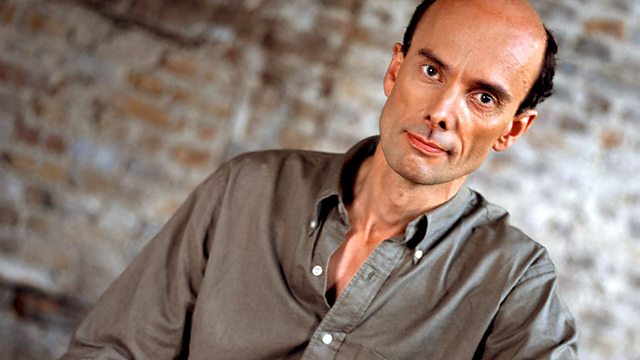 Martin Handley
The complete Breakfast playlist is posted after the programme has been broadcast.
7.03am
CHABRIER/RAVEL
Menuet Pompeux
Orchestre National de Lyon/Emmanuel Krivine
DENON C078929 Track 18
7:11am
VIVALDI
Concerto RV 570 La tempesta di mare
Europa Galante/Fabio Biondi
VIRGIN 7243 5 45424 2 Tracks 8-10
7:17am
SCHUBERT
String Trio in B flat major D471
Leopold String Trio
HYPERION CDA 67527 Track 1
7:26am
ALLEGRI
Miserere
Tenebrae/Nigel Short
SIGNUM CLASSICS CD085 Track 9
7:39am
BEETHOVEN
Egmont Overture, Op 84
Vienna Philharmonic/Abbado
DG 429 762-2 CD 2 Track 7
BILL EVANS
Peri's Scope
Bill Evans Trio
Riverside RLP 1161 0JCCD 088-2 Track 6
7:51am
MENDELSSOHN
A Midsummer Night's Dream
Scherzo, Mechanicals Dance
Chamber Orchestra of Europe
conducted by Nicholas Harnoncourt
CD TELDEC 9031- 74882-2 Track 2 and 7
8.03am
DUPRE
Prelude and Fugue in G minor
Robert Quinney (organ)
SIGNUM CLASSICS SIGCD089 CD 2 Tracks 5 & 6
8:12am
MOZART
Rondo in D Kochel 382
Andras Schiff, Camerata academica des mozarteums Salzburg/Sandor Vegh
DECCA 430 517-2 Track 7
8:23am
BRITTEN
O Waly Waly
Ian Bostridge, Britten Sinfonia/Daniel Harding
EMI CLASSICS 7243 5 56534 2 Track 1
8:27am
SCARLATTI
Sonata K13 in G major
Ivo Pogorelich (piano)
DG 435 855-2 Track 8
8:32am
ELGAR
Introduction and Allegro for Strings Op 47
Halle with Mark Elder
CD HLL 7505 Track 1
8:49am
JENKINS
Pavan 3 in F
Phantasm
AVIE 2120 Track 20
8:55am
SIBELIUS
Fragment from Suite for Orchestra
Lahti Symphony Orchestra, Osmo Vanska
BIS CD 1445 Track 3
9:03am
RAVEL
Mother Goose Suite arr. Peter Sadlo
Martha Argerich and Nelson Friere (piano)
Peter Sadlo, Edgar Guggeis, percussion
DG 4398672 Tracks 4-8
9:20am
MENDELSSOHN
Aria: Es is genug (Elijah)
Quasthoff/Staatskapelle Dresden/Sebastian Weigle
DG 00289 4776230 Track 11
9:25am
JS BACH
Suite Overture no 1 in C BWV 1066
Boston Early Music Festival Orchestra/Andrew Parrott
EMI 0777 7 54653 2 7 CD1 Track 1
9:35am
CHOPIN
Fantaisie-Impromptu, no 4 in C sharp minor, Op 66
Claudio Arrau (piano)
PHILIPS 4220382 Disc 1 Track 30
9:42am
BIZET
L'Arlesienne Suite no 1
Orchestre Symphonique de Montreal/Charles Dutoit
DECCA 417 839-2 Tracks 1-4
10:03am
RAGA BAIRAGI-BHAIRAV
Drut tin-tal
Ram Narayan (sarangi)
Suresh Talwalkar (tabla)
Francois Auboux (tampura)
OCORA C580067 Track 3
10:06am
DEBUSSY
Jeux
Halle Orchestra/ Mark Elder
CD HLL 7518 Track 1
10:26am
NIKOLAI KAPUSTIN: Toccatina Op 36
Marc Andre Hamelin (piano)
HYPERION CDA 67275 Track 20.
Last on