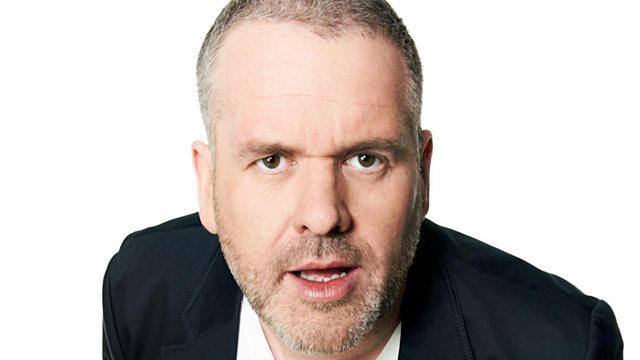 Monday - the saviour returns
Monday 17th August 2009
(BBC iPlayer times in brackets)
06:35 (00:05) – Welcome back to us. It's been ages since we've been here. We talk about Vernon covering this show and Scott Mills the Musical which kind of went under the radar. John Barrowman got into the Top 40 while we were away, and didn't even bother to say thank you. How rude. Chris has been asked to do a show about following John Barrowman around America which sounds hilarious. We talk about Cheggers TV and whether he'll do a special show for us. We also discuss Rachel's wedding which clashes with U2 in New York and Everton away at Portsmouth.
07:05 (00:35) – We promote the Chris Moyles Show A Level Karaoke Party in Bristol or CMSALKPIB as we're calling it for short. You've got to be 18 to come. Not 17 or 19, just 18. There are however no height restrictions.
07:20 (00:50) – We've heard some sad news about Barclay the Sealion. He's died and Dom was apparently informed the other week. Maybe we should try and do something special as a mark of respect'
07:35 (1:05) – We play Seal, Kiss from a Rose in memory of Barclay and discuss a fitting memorial tribute for a sadly missed sealion friend. We also talk about the very specific entry criteria for our Bristol A Level Karaoke party.
07:50 (1:20) – Chart rundown from 10 to 1
08:05 (1:35) – We play the Auto tune remix of Nana Windows, which is on YouTube and is brilliant. Dom had a barbecue yesterday when he fed his kids Jalapenas and then starts to tell us what happened to him at Wembley on Friday.
08:20 (1:50) – We all have to guess what happened to Dominic at the U2 gig on Friday night. He met Bono who said hello to him. He also had his picture taken with Bono, Noel Gallagher and Edith Bowman. We should find it and stick it on our Chris Moyles show pages.
08:35 (2:05) – Chris plays the clip of Vernon and Tulip crashing the news last Tuesday.
08:45 (2:15) – Aled is here and we talk about the surgery debate show that was on last night. It all got a bit heated and Aled and Max had to be separated by producer Philippa.
09:00 (2:30) – Tedious Link – Van Halen – Jump
09:05 (2:35) – Kate from the apprentice on the phone talking about her new Channel 5 show and monkeys.
09:20 (2:50) – We talk about Big Brother this year which Chris and Aled have been watching and say is very good.
09:35 (3:05) – We do the Big Brother words game with different letters. It's very funny.
09:45 (3:15) – Carpark Catchphrase with Laura and Martyn. Laura wins and is the new champ.
10:00 – We talk to Jo about her holidays in Cornwall and make her play the Big Brother letters game.
Last on