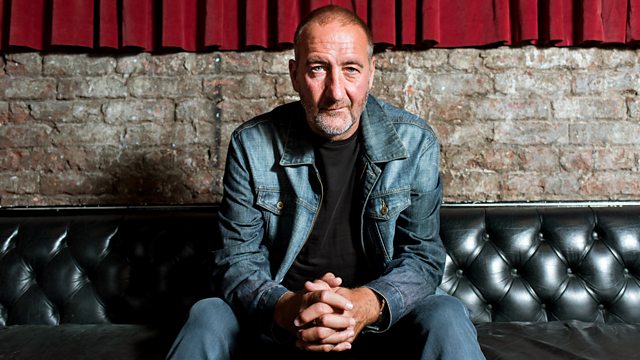 11/08/2009
In session this evening we've got Scottish sextet The Phantom Band. We must like them because it's their second session. We've also got Rob Hughes Mr Americana avec chaps...oh yes!
The Phantom Band recorded their album in their adopted home city of Glasgow, beginning at Chemikal Underground's Chem 19 and finishing at Franz Ferdinand's own facility at an old Town Hall in Govan. Paul Savage of cult Glasgow band The Delgados served as producer, engineer and guiding force. The recording sessions were like their early jams: long, meandering and experimental; the band beating out rhythms on broken wood blocks and organist Andy's 'shelvaphones', a home-made instrument created from metal shelf brackets.
In addition to The Phantom Band, the individual members each make music in other projects and guises, some better known than others. A few of them have an offshoot band called Omnivore Demon, a costumed improv group that play mostly at exhibitions and art events while Rick does solo folk stuff under the name of Rick Redbeard.
Each Phantom brings a strong sense of identity to the project, counting artists, social workers, librarians and lawyers in their ranks. Never short of ideas and opinions, the entire band take a key interest in the album artwork, posters and onstage visuals that all add to this extraordinary band's immersive world. Despite the band's own strong visual aesthetic, the artwork for the album's 7" The Howling comes from a different field: comics. Celebrated Glasgow-based and world famous comic artist Frank Quitely (All Star Superman) has created a bespoke piece for the single cover. Why? Because he heard the album and thought it was the best thing he'd heard in ages. And we think you'll feel much the same way.
Last on