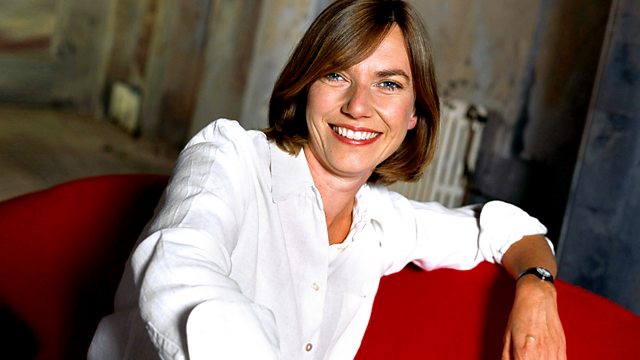 Prom 25/BBCNOW - Thierry Fischer
Presented by Louise Fryer.
BBC Proms 2009:
Another chance to hear Thierry Fischer conducting the BBC National Orchestra of Wales in Sillages - a new triple concerto for flute, oboe and clarinet by Michael Jarrell. The Albert Hall stage is crowded with the massive forces needed for Berlioz's Symphonie funebre et triomphale; the Prom then finishes with Beethoven's Symphony No 3, which was originally dedicated to Napoleon.
Emmanuel Pahud (flute)
Francois Lelux (oboe)
Paul Meyer (clarinet)
BBC National Orchestra of Wales
Thierry Fischer (conductor)
Berlioz: Overture: Les francs-juges
Michael Jarrell: Sillages (BBC co-commission)
Berlioz: Symphonie funebre et triomphale
Beethoven: Symphony No 3 (Eroica)
4.30pm
A selection of chamber music from the 2008 Edinburgh Festival, including:
Haydn: String Quartet in C, Op 54, No 2
Ysaye String Quartet.
Last on