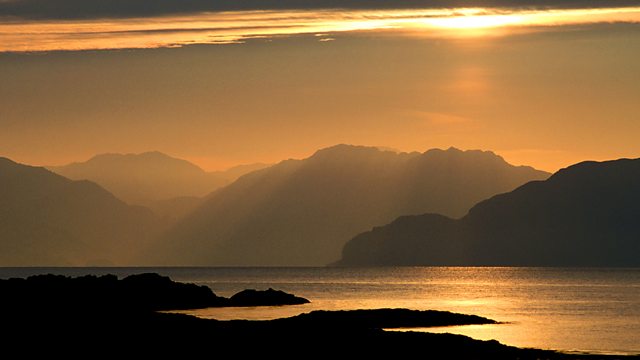 Entrance to the Underworld
High Pasture Cave on the island of Skye is one of an entirely new category of archaeological site - shedding light on the life, death and thinking of Iron Age people. It's marked by fire and feasting. In mid-winter, sacrifices of as many as 50 piglets could be made, their bones deposited in the cave, along with many other gifts for the gods, even what are possibly the bone pegs from a lyre. But there was also death here, in this cave with its underground stream. The bones of a woman, a very young baby and a foetus were offered up, covered by stones on a ritual stairway to the depths. The foetal bones had been mixed with the bones of a fetal pig. Isotope analysis showed that the woman and the babies were related. Archaeologists have long been puzzled about the fate of the Iron Age dead. What light can the cave, its offerings and its underground stream shed on this mystery?
Historian Dòmhnall Uilleam Stiùbhart of Edinburgh University's Celtic department explores the site with archaeologist Steven Birch. Fraser Hunter, a curator of the National Museum of Scotland in Edinburgh and Orcadian archaeologist Martin Carruthers, help us understand the fascinating lives and afterlives of our Iron Age ancestors. We'll also hear music on replica Bronze age instruments from Scottish musicologist John Purser.
Last on