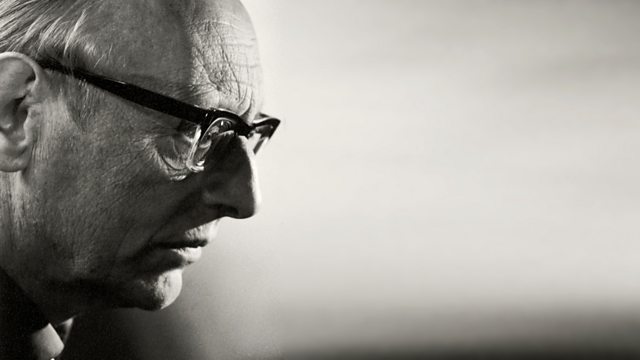 This episode is available until midday on Friday, 21st August as part of the Series Catch-up Trial.
Donald Macleod and Michael Kater discuss Orff's behaviour during the Second World War and immediately afterwards, when he needed to prove to the American authorities that he hadn't collaborated with the Nazi government.
Rundadinella (Schulwerk)
Tolzer Boys Choir
Gerhard Schmidt-Gaden (conductor)
BMG Conifer 75605513572, Tr 16
Antigonae
Antigone ...... Inge Bork
Bavarian Radio Chorus
Bavarian Symphony Orchestra
Ferdinand Leitner (conductor)
DG 437 721-2, CD 3 Trs 1-2
Mir is so wundrig/So strange I feel (Die Bernauerin - 1944-6)
Horst Laubenthal (tenor solo)
Agnes ...... Christine Ostermayer
Albrecht ...... Gerhart Lippert
Bavarian Radio Chorus
Munich Radio Orchestra
Kurt Eichhorn (conductor)
Orfeo C 255912 H, CD1 Tr 6
Oedipus der Tyrann (excerpt from Act 1)
Kreon ...... Kieth Engen
Oedipus ...... Gerhard Stolze
A Priest ...... Karl Christian Kohn
Bavarian Radio Chorus and Symphony Orchestra
Rafael Kubelik (conductor)
DG 4370292, CD 1 Trs 3-8
Sunt lacrimae rerum
Carl Orff Choir
Arthur Gross (conductor)
WER 4006-50, Trs 19-21.
Last on
The absurdly talented Herr Mendelssohn