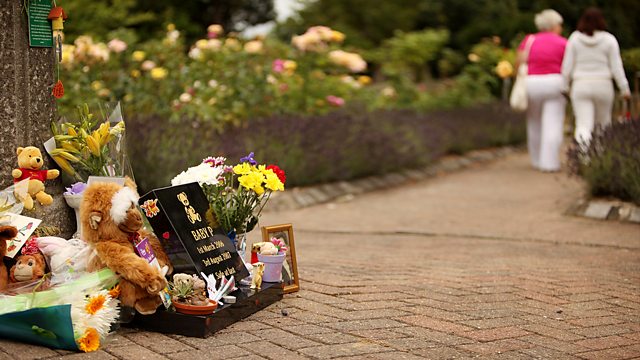 12/08/2009
Listen in pop-out player
The reporting restrictions which protected the identity of the mother of Baby Peter have been lifted. The decision by Mr Justice Coleridge to withdraw anonymity from Tracey Connelly and Steven Barker followed pressure from several major media organisations. We hear from Fran Unsworth, the head of BBC Newsgathering and Charlie Beckett, Director of Polis, about the impact of the decision.
Ofcom have found the two programmes that George Galloway presents on London-based Press TV to be in breach of impartiality rules. Some journalists have expressed their concerns that those British journalists contributing to the Iranian state-funded television station are lending their credibility to a 'propaganda channel'. Mehdi Hasan, senior editor for politics at the New Statesman, and Oliver Kamm, leader writer and columnist at The Times and contributor to the Jewish Chronicle, discuss the ethical decisions that face journalists.
ITV have recorded a pre-tax loss of 105 million pounds in the first six months of the year. Advertising revenue is falling and the challenges for ITV's new CEO are mounting up. Ed talks to Mathew Horsman, founder and principal at media analysis and advice company Mediatique, about those who are tipped to take on the job and what chances they have of reversing the channel's fortunes.
Peter Mandelson has suggested that we could see a US presidential-style debate between Gordon Brown and David Cameron at the next general election. Blogger Iain Dale and Mehdi Hasan of the New Statesman discuss the role of the televised presidential debate and how well it might transfer to this country.
Last on