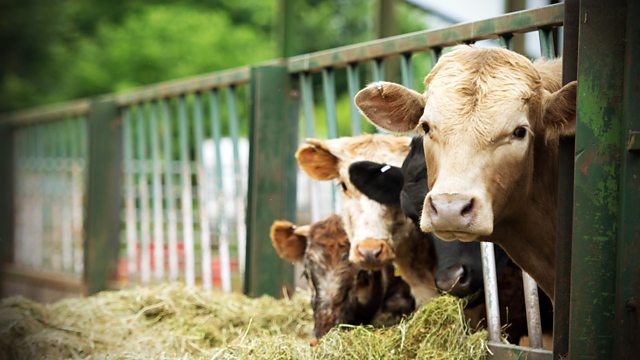 10/08/2009
As Roy, Hayley and Brenda sit in the garden at Willow Farm, Mike brings round the revamped gardens plans for approval.
Brenda quietly says that the plans have improved, and Roy and Hayley are pleased with the features for the children. Hayley says Phoebe's not happy with her at the moment. They've spent the afternoon buying her school uniform for Borchester Green. Roy and Hayley tell Mike they've accepted Vicky's offer to look after Abbie for a day each week. They're delighted. Brenda is put out but Roy and Hayley say Brenda can still help - they just need something regular arranged.
Tom and Helen are busy enjoying the responsibility of looking after Bridge Farm. Helen tells Tom she's going out with Kirsty tomorrow evening. Now Annette's in with Alice's crowd, she doesn't need to worry so much.
Later, Tom gets home. Tony has rung and asked Tom to visit Peggy. Brenda knows Tom's busy, so she'll go, but Tom says she doesn't need to. Brenda's upset. Why doesn't anyone trust her to do anything? She complains about Vicky looking after Abbie. The more Vicky pushes her way into things, the more Brenda feels she and her Mum are shoved out.
Episode written by Adrian Flynn.
Last on