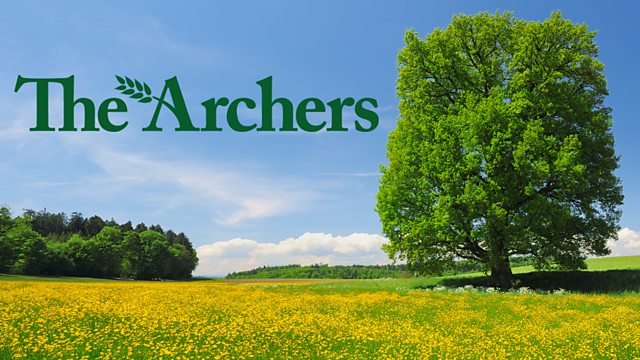 14/08/2009
Mike goes through the dairy routine with Jazzer, who's covering the work when Mike goes on honeymoon. Mike is tight-lipped about the destination, but says he'll buy Jazzer a pint.
Helen and Tom think their week in charge has been great. Tom tells Helen he was embarrassed when he couldn't settle an account. The company will have to wait until his parents return. He thinks that now they are partners in the farm, their names should be on the farm cheque book.
Jazzer finds Fallon outside the pub, trying to escape her dad who keeps asking for her. Vicky appears and asks Jazzer if he knows her honeymoon destination, but he says Mike's not telling.
Mike sees Ed at the pub and suggests they should ask Borchester Land about renting some land. Ed says he'll talk to Pat and Tony about approaching BL.
Later, Vicky shows Mike her exotic honeymoon outfits. Mike reveals the destination ... somewhere beginning with B ...Brittany!
Fallon joins Jazzer for a curry in Borchester - his treat. Jazzer tells Fallon about his father. He's glad to be shot of him, he was a nightmare. Jazzer says Fallon shouldn't let Wayne get to her. Once he heads off, she can forget about him forever.
Episode written by Adrian Flynn.
Last on