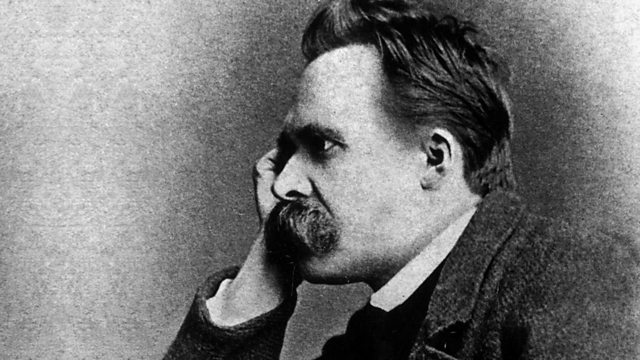 Writer Stephen Plaice takes a journey through the German cities where the great philosophers of the 19th century lived and worked, exploring the impact that these thinkers have had on each stage of his life. Along the way, he reflects on the Germany which has been locked away behind the two World Wars, and examines our contemporary prejudices towards Germans.
Stephen visits the Nietzsche House in Naumburg, in the former East Germany, where Nietzsche spent part of his youth and where he returned at the onset of his madness.
He meets the head of the Nietzsche Archive, Rüdiger Schmidt Grepaly, and Fellow in residence Stefan Wilke. The archive is housed in the house where Nietzsche died, having been removed to Weimar by his ambitious sister Elizabeth Förster Nietzsche on the death of their mother.
Grepaly and Wilke explain the triangular relationship between Nietzsche, his friend, the psychologist Paul Rey, and a beautiful and brilliant young student Lou Andreas Salome. The relationship ended in disaster for Nietzsche when the other two abandoned him to a life of hermetic isolation.
Stephen compares this relationship to the three-cornered friendship between himself, his Nietzschean school friend Kevin and Maja, a beautiful doctor's daughter, when they all lived in Zurich in the late 1970s. Stephen's romantic hopes were finally dashed when Maja declines to accompany him on a nocturnal ski sortie across a frozen lake in the Alps, close to where Nietzsche wrote many of his major works. In the freezing temperatures, the limitations of the Nietzschean path become all too apparent to the lonely skier.
Stephen is reunited with Maja in Berlin. They recall Kevin and the events of that time together. Stephen realises he was unable to live up to Nietzsche's demand that man should transcend his humanity and become the Superman.
Last on