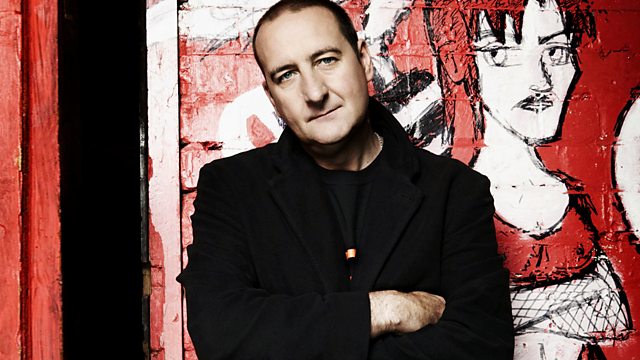 27/07/2009
Tonight there's live music from Sweet Baboo, a Peel By Behest from The Mekons and Peel by Request sessions from Cinerama and Popguns.
Sweet Baboo a.k.a Stephen Black formulated in the hills of North Wales some 10 or 11 years ago. Locked inside his parent's loft he would noodle and tinkle with his Casio keyboard, a £10 microphone, a little four track recorder and his father's guitar. The culmination of this experimentation was the first two batches of Sweet Baboo songs.
Firmly rooted in Welsh Psychedelic Pop (S.F.A, Gorky's Zygotic Mynci) and a love of his parents records (Bob Dylan, Johnny Cash) the songs would be early indications of the music SB makes today - with the country strum, flashes of keyboard wizardry, sweet - if slightly off key - harmonies, and songs about girls, putting heads in vases, drinking, and sleeping.
2007 was a good year for SB. By mid-April he was asked to play with two of his heroes, Gorky's Zygotic Mynci frontman Euros Childs and Daniel Johnston. During this time on the solo front, SB began work on his debut album. Recorded partly in church, partly in his housemate's loft studio, and partly on his own, The Mighty Baboo is a squashed version of all SB recordings to date. Elements of earlier influences such as G.Z.M and the Beach Boys shine through but the record is left to breathe and SB's guitar playing and lyricism are pushed to the fore. The record was released on SB's own record label in September 2008 and he released his second album this month.
Last on