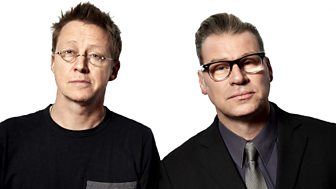 Kermode and Mayo's Film Review
Mark Kermode joins Simon Mayo to give his verdict on the week's movies
Watch winner Pong & shortlist for Well Done U: Kermode and Mayo's short film competition.

A selection of highlights from Kermode and Mayo's Film Review.

Missed a review? Click here the BBC's most comprehensive film review archive.
Well Done U: The shortlist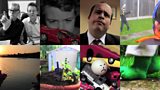 Well Done U launched in October, asking amateur filmmakers aged 16 and over to produce a two-minute, original, interesting and technically capable short film which in the opinion of the Kermode and Mayo production team would fit the British Board of Film Classification (BBFC) for a Universal or 'U' certificate.
Having received hundreds of entries, Mark and Simon can now revealed the winner:
• Pong – Director: Philip Chidell
The other nominees were:
• The Colouring Box – Director: John Powell
• Crisis Management – Director: Patrick Murray
• Planting Seeds – Director: Billy Jackson 
• Stupid Heroes – Director: Ed Jones
• The Visitor – Director: Jim Sanger
To watch the films click the titles above or at the following link: http://www.bbc.co.uk/programmes/p01nb8ht
The Wittertainment Code of Conduct