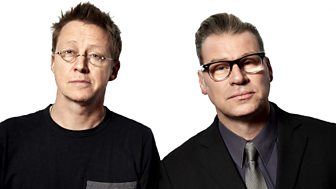 Kermode and Mayo's Film Review
Mark Kermode joins Simon Mayo to give his verdict on the week's movies
Watch the winner of Kermode & Mayo's Well Done U 2015. A little accompaniment.

Watch the 10 finalists of this year's Well Done U short film competition.

A selection of highlights from Kermode and Mayo's Film Review.

Missed a review? Click here the BBC's most comprehensive film review archive.

Watch winner Pong & shortlist for Well Done U: Kermode and Mayo's short film competition.