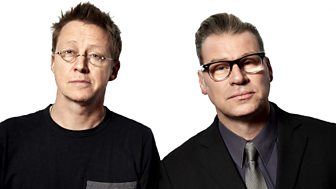 Kermode and Mayo's Film Review
Mark Kermode joins Simon Mayo to give his verdict on the week's movies
Our short film competition is back! Click here for details, including how you can enter.

A selection of highlights from Kermode and Mayo's Film Review.

Missed a review? Click here the BBC's most comprehensive film review archive.

Watch winner Pong & shortlist for Well Done U: Kermode and Mayo's short film competition.