A discussion between John Banville and Reginald Hill (Pictured)

Reginald Hill's latest Dalziel and Pascoe book is Midnight Fugue.
Benjamin Black's latest book is The Lemur.

Photograph by Tony Davis.

Edgar Allen Poe V Raymond Chandler

Laura Lippman's most recent book is Life Sentences.
Peter James most recent Roy Grace book is Dead Tomorrow.
Martyn Waites most recent book is Speak No Evil.

Dangerous Dykes

Val McDermid's new book The Fever of the Bone is published in September.
N J Coopers's latest book is No Escape.
Manda Scott's latest book is The Crystal Skull.
Stella Duffy's latest book in the Saz Martin series is Mouths of Babes and she co-edited Tart Noir.

Going Postal - what crime writers hate

Authors discusses the clichés that would drive them to crime.

George Pelecanos' latest book is The Way Home.
Laura Wilson's latest book is An Empty Death and she won the 2008 Ellis Peters Award for Best Historical Crime Novel for the first book in this series, Stratton's War.
Christopher Brookmyre's latest book is Pandaemonium.
Front Row's Cultural Exchange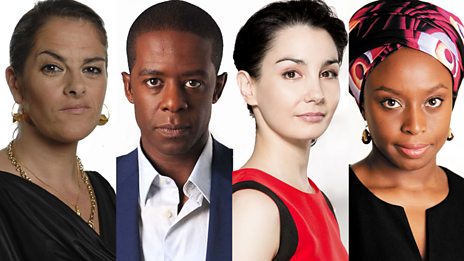 Seventy-five leading creative minds choose a favourite cultural work.