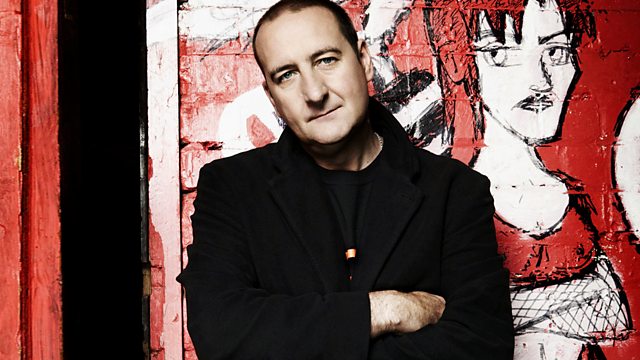 22/07/2009
Tonight's band is Fredo Viola, whose songs have been described as alien but strangely beautiful. We've also a Peel By Behest from Comedian Stewart Lee and Rob Hughes joins us for a bit of Americana!
Fredo Viola was born in London, he spent his early childhood in England and Rome before his family relocated to America - first New York, then Los Angeles. In his teens, he sang professionally as a boy soprano with LA's celebrated Bob Mitchell Boys Choir, then left to study in New York with ambitions to become a film-maker. He is now firmly based in New York, where he perfected his unique fusion of music, performance and multi-media visuals.
Fredo's debut album The Turn combines traces of singer-songwriter pop, ambient electronica, classical, religious hymns and even mediaeval folk ballads. He cites a broad range of inspirations including Harry Nilsson, Bartok, Kate Bush, Bach, Belle and Sebastian, Shostakovich, Boards of Canada, Stravinsky, Odetta and Alfred Schnittke. His single, The Sad Song, was an online sensation which notched up 175,000 hits in a single day, earned laudatory emails from author Neil Gaiman and film critic Roger Ebert. It also garnered Fredo an invitation to work with noir-pop icons Massive Attack, who flew him to Bristol to record guest vocals for their forthcoming album.
Last on