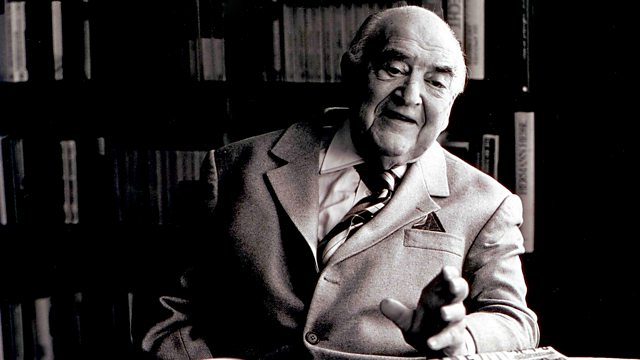 31/07/2009
Listen in pop-out player
It was the book that caused a scandal, with one reviewer calling it 'sheer, unrestrained pornography'. That book was Nabokov's Lolita and Front Row interviewee George Weidenfeld was the man responsible for publishing it. On the advent of his 90th birthday, Weidenfeld looks back over his career, from his early years at the World Service during the war, to how he narrowly escaped criminal prosecution; revealing how he persuaded Pope John Paul II to write his memoirs, and what Nabokov thought of Saul Bellow.
In the nineteenth century, despite the gruesome trade plied by bodysnatchers, the demand for cadavers that could be used in anatomy classes far outstripped supply. Wax anatomical models, which could be split into sections, were used instead. Prof Lynda Nead gives Front Row her verdict on the Wellcome Collection's exhibition of these eerie - and sometimes beautiful - models.
As the original cast recording of Stephen Sondheim's musical Road Show is released for the first time, theatre critic Matt Wolf reflects on the many different incarnations and name changes of what may be the composer's most-revised show.
Author David Hewson discusses his latest novel about a corrupt Italian president and how Silvio Berlusconi has caused him problems.
Last on