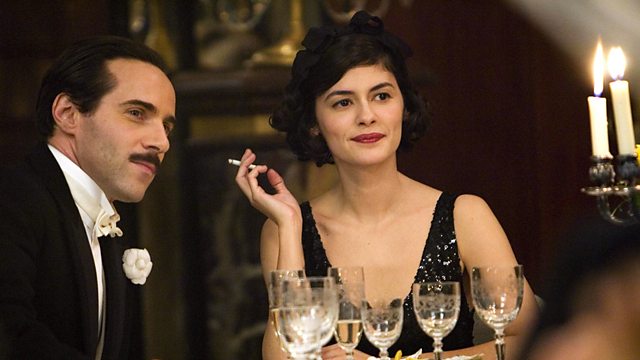 30/07/2009
Listen in pop-out player
Arts news and reviews.
Starring Audrey Tautou, Coco Before Chanel charts the tough early life of the legendary fashion designer whose name because synonymous with simple, unadorned chic. Linda Grant, author of The Clothes on Their Backs and The Thoughtful Dresser, gives Front Row her verdict.
Award-winning Iranian author Shahriar Mandanipour was banned from publishing anything in his own country for seven years. Now living in America, he's just brought out his first novel in English: a playful observation on the absurdities of life in modern Iran and on the impossibility of writing a love story set in a country where men and women are not permitted to be alone together.
The new film G-Force is about a specially trained squad of guinea pigs who are dispatched to stop a diabolical billionaire from taking over the world. Film critic Mark Eccleston gives an A-Z of animals in the movies.
There are over 700,000 disabled children in the UK, but they are rarely depicted in books and illustrations. An exhibition at The Foundling Museum in London aims to redress the balance and provide them with literary role models. Illustrator Jane Ray tells Kirsty Lang how disabled children have responded to the exhibition.
As the Mariinsky Ballet arrives at The Royal Opera House in London, Judith Mackrell reflects on the increasing internationalisation of the world of dance.
Last on