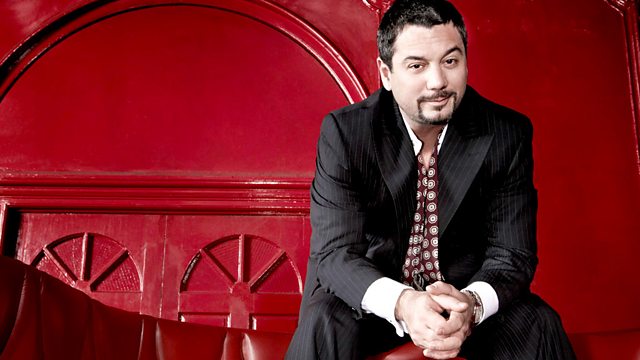 19/07/2009
Fun Lovin' Criminal Huey Morgan meets Dave Matthews, a successful artist both as a solo performer and with the Dave Matthews Band. Multiple Grammy-winning, the Dave Matthews Band is known for its annual summer-long tour and this year they supported Bruce Springsteen at Hyde Park Calling. Their seventh studio album pays tribute to the band saxophonist LeRoi Moore who passed away midway through the making of the album.
Huey also has the perfect soundtrack to your Sunday afternoon. With his motto "if it's cool, I'll play it", Huey plays an eclectic mix of the best music from the past six decades, spanning blues, rock, rap, reggae, disco, soul and Latino.
And producer Arthur Baker is back for Sharing Is Caring, trawling his huge record collection for some rare vinyl, and a listener suggests an unusual British track in School Britannia.
Last on