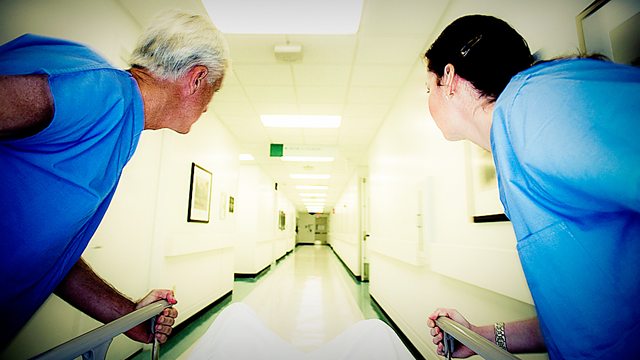 The Understanding
By P. G. Morgan
Next week sees the start of a new series of Radio 4's Inside The Ethics Committee, in which Joan Bakewell and a panel of experts explore the workings of clinical ethics committees through the discussion of real-life cases.
Alongside the series, the Afternoon Play presents three dramas which get inside the emotional realities of dealing with ethical dilemmas. In today's award-winning play by P G Morgan, a young woman is urgently admitted to hospital and prepared to deliver her baby by Caesarian section. What happens in the next few minutes will test the judgement - and the understanding - of everyone in the room.
Vic...........Philip Fox
Jessie.........Katy Cavanagh
Alison.........Golda Rosheuvel
Alan...........Sam Dale
Carmel.........Gbemisola Ikumelo
Judith.........Caroline Guthrie
Producer Jonquil Panting and Steven Canny
Director David Hunter
Produced in association with The Open University.
(Rpt)
Inside The Ethics Committee returns on Tuesday 20th July, alongside the Afternoon Plays 'Gift' by Philip Palmer on Tuesday 20th July, and 'Humanly Possible' by Sarah Daniels, on Tuesday 27th July.
Last on