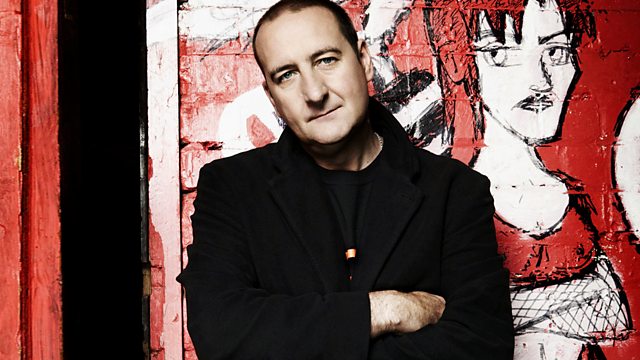 14/07/2009
Live in session from Manchester we've got Hafdis Huld, one of Iceland's finest exports.
Hafdis Huld's new single Kongulo was released last month. Kongulo means spider in Icelandic and was inspired by Frenchman Alain Robert, known as the human spiderman for his hobby of climbing skyscrapers using only his bare hands. Hafdis is an Icelandic siren with a growing reputation for being one a most entertaining guest. Her MySpace profile has clocked up an audience equivalent to more than half the population of her homeland, and she now divides her time between Iceland and the UK.
Hafdis Huld was born in Reykjavik, Iceland. From the age of 15 onward she sang, toured and recorded with the Icelandic band Gus Gus. She came to London in 2004 to study music at the London Centre of Contemporary Music and was the only singer to graduate with Distinction in 2006. Hafdis released her debut solo album Dirty Paper Cup in 2006. The album won the Icelandic Music Award in early 2007 for Best Pop Album. Following the release of the album, Hafdis put a band together to tour the UK and play festivals in the UK and Europe. She has also supported Paolo Nutini and Mika on tour. She is now recording her second solo album. The production on Dirty Paper Cup was mostly acoustic and deliberately understated and she is now exploring bigger sounds for the second one. In between writing and performing her own material, she has had several acting roles in Icelandic films and TV adverts. She is also a featured vocalist on the track Cross To Bear on Tricky's 2008 album Knowle West Boy.
Last on