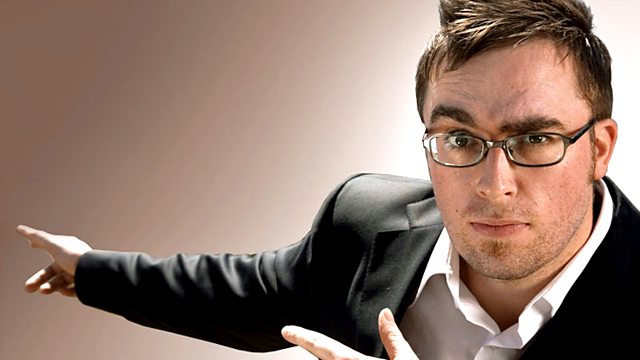 11/07/2009
Whilst Adam & Joe take a well earned Summer holiday from their duties at the Big British Castle they leave the drawbridge down for 6 Music regular Danny Wallace to deliver some Saturday morning merriment.
As part of his show Danny unveils Danny's New World Order. Each week, Danny invites the 6 Music listeners to imagine what would happen if they were the only inhabitants of the world alongside Danny and his star guest - who will be appointed as new Supreme Commander of this weird world with 6 Music as its soundtrack!
But what will their new commandments be? What will they ban? And which of their favourite tracks will they demand we listen to...? Danny's first Supreme Commander of the World is the journalist and author Jon Ronson, who recently ventured into the world of UFOs and Extra Terrestrials with pop star Robbie Williams for a BBC Radio 4 documentary.
Last on