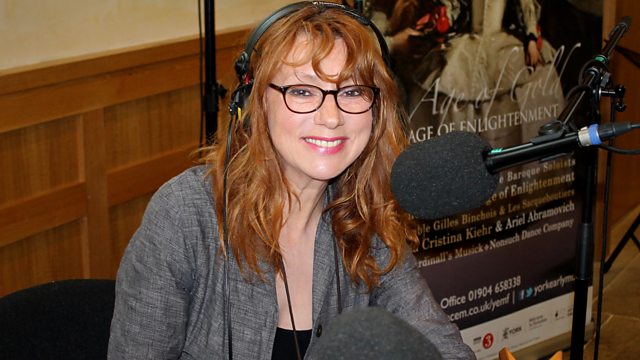 Unquiet Thoughts: Melancholic Music of Elizabethan England
Lucie Skeaping introduces highlights of a concert entitled Unquiet Thoughts given by Mark Padmore and Elizabeth Kenny at this year's Aldeburgh Festival. The concert explores the melancholic music of Elizabethan England, focusing on the songs of perhaps the most famous exponent of Elizabethan melancholy - John Dowland.
Playlist:
All music performed by Mark Padmore (tenor) and Elizabeth Kenny (lute), recorded at the Aldeburgh Festival 2009.
Dowland: Unquiet thoughts; Say, love if ever thou didst find; Sorrow, Stay; Away with these self-loving lads
Robert Johnson: Pavan
John Danyel: Mrs ME Her Funerall Tears: Part I: Grief, keep within; Part II: Drop not, myne eyes; Part III: Have all our passions
Anon: The Flying Horse
Dowland: Now o now I needs must part; In darkness let me dwell; Flow my tears.
Last on