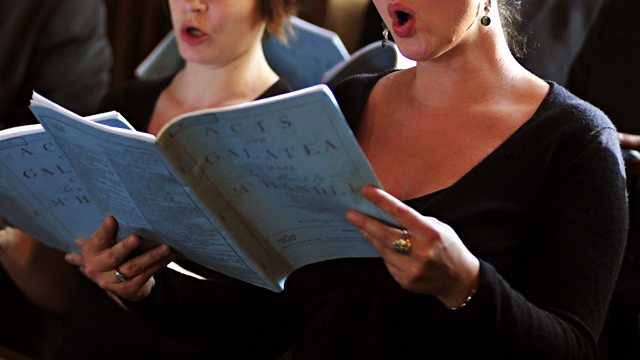 The Kodaly Method
Aled Jones presents a celebration of the life and work of Kodaly.
Composer, philosopher, teacher and Hungarian national icon, Zoltan Kodaly was one of the most important figures in the history of 20th-century choral music.
Including a special feature on the composer's groundbreaking Kodaly Method of music education.
Playlist:
Zoltan Kodaly
Este (Evening)
Danish National Radio Choir conducted by Stefan Parkman
CHANDOS CHAN9754, track 10
Zoltan Kodaly
Too Late
Hungarian Radio and Television Chorus, conducted by János Ferencsik
HUNGAROTON HCD12352, track 5
Zoltan Kodaly
Norwegian Girls
Hungarian Radio and Television Chorus, conducted by János Ferencsik
HUNGAROTON HCD12352, track 4
Zoltan Kodaly
Psalmus Hungaricus – Finale: You, My Lord, Are True In Your Judgment
Hungarian Radio Choir and Budapest Philharmonic Orchestra conducted by Arpád Jóo
ARTS MUSIC, track 3
Zoltan Kodaly
Jesus And The Traders
Debrecen Kodály Chorus conducted by Péter Erdei
HUNGAROTON HCD32364, track 9
Zoltan Kodaly
Hary Janos – Act 2: Soldier's Chorus
Edinburgh Festival Chorus and London Symphony Orchestra conducted by Istvan Kertesz
DECCA 4434882, CD 1, track 16
Zoltan Kodaly
Missa Brevis: Credo
Maria Steijffert (alto); Lars Pedersen (tenor); Michael W Hansen (bass)
Niels Henrik Nielsen (organ)
Danish National Radio Choir, conducted by Stefan Parkman
CHANDOS CHAN9754, track 4
"Hippity Hoppity" (extract - part of package)
Aurin Girls' Choir directed by Laszlo Duranyik
Zoltan Kodaly
King Laszló's Men
HUNGAROTON HCD31291, track 20
Zoltan Kodaly
See the Gypsies
Cantemus / Dénes Szabo
HUNGAROTON HCD31291, track 1
Zoltan Kodaly
Hymn of Zrinyi
Lajos Miller (baritone) with the Hungarian Radio and Television Chorus conducted by János Ferencsik
HUNGAROTON HCD12352, track 1
Last on