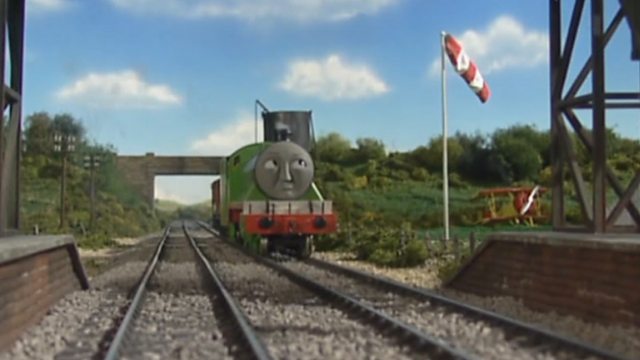 Henry Agus am Brat-Chrann (Henry And The Flagpole)
Obh obh - tha am brat-chrann aig Henry air a dhol fo na cuibhlean aig Salty bochd! 'S dòcha gu feum iad a' chraobh is fheàrr le Henry a ghearradh sios, 'son a chleachdadh na àite.
Salty accidentally runs over the flagpole that Henry was supposed to deliver.
Last on