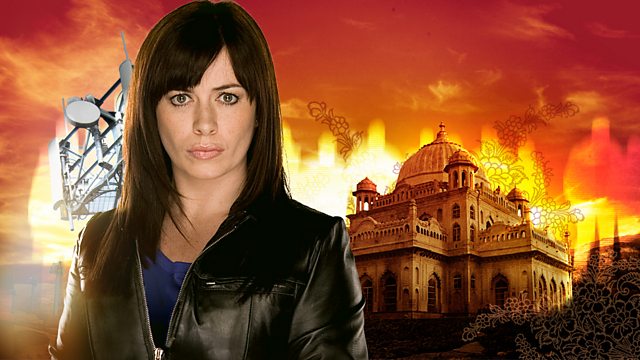 By James Goss. On the trail of a dangerous energy field, Torchwood are led to Delhi. As the energy field grows once more, they witness the simultaneous disappearance of hundreds of people. Jack discovers that the field centres on an old colonial mansion - Torchwood India. Shocked to find that Torchwood India is still going strong - he shut it down himself over 80 years ago - he's even more surprised to find that its members, including his old flame the Duchess, haven't aged a day.
Jack ..... John Barrowman
Gwen ..... Eve Myles
Ianto ..... Gareth David-Lloyd
The Duchess ..... Jasmine Hyde
Mr Daz ..... Amerjit Dew
Mahajan ..... Ravin J Ganatra
Gissing ..... Richard Mitchley
Writer: James Goss
Sound Design: Nigel Lewis
Director: Kate McAll
BBC Cymru Wales.
Last on