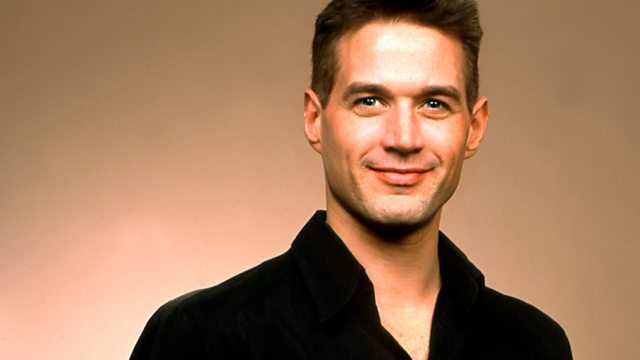 Alistair Appleton
Alistair Appleton presents a lively mix of music to start the day, including a Haydn piano sonata.
Grieg: Symphonic Dances, Op 64 No 3
Gothenburg Symphony Orchestra
Neeme Jarvi (conductor)
DG 471 3002, CD1 Tr 7
Mendelssohn, arr. Rachmaninov: Scherzo (A Midsummer Night's Dream)
Simon Trpceski (piano)
EMI 5579432 Tr 12
Rossini: O salutaris hostia
St John's College, Cambridge
David Hill (conductor)
ST JOHNS SJCD 1032 Tr 10
Bach: Trio Sonata in G, BWV530 (1st mvt - Vivace)
Christopher Herrick (Metlzer Organ at St Nikolaus, Bremgarten, Switzerland)
HYPERION CDA 66390 Tr 13
Merikanto: At Sea
Matti Salminen (bass)
Helsinki Philharmonic Orchestra
John Storgards (conductor)
ONDINE ODE 11352 Tr 2
Brahms: Rhapsody in G minor, Op 79 No 2
Radu Lupu (piano)
DECCA 475 7070 CD 2 Tr 2
Byrd: Nunc dimittis
Stile Antico
HARMONIA MUNDI HMU 907419 Tr 15
Copland: Buckaroo Holiday (Rodeo)
Baltimore Symphony Orchestra
David Zinman (conductor)
ARGO 440 639 2 Tr 1
Poulenc: Improvisations Nos 1-3
Pascal Roge (piano)
DECCA 417 4382 Trs 20-22
Vivaldi: Concerto in D minor, RV127
Venice Baroque Orchestra
Andrea Marcon (director)
ARCHIV 474 5092 Trs 7-9
Nat King Cole: Get Your Kicks on Route 66
Nat King Cole (vocals)
PRESTIGE CDSGP097 Tr 8
Mozart: Serenade in E flat, K375 (Allegro)
Netherlands Wind Ensemble
CHANDOS CHAN 9284 Tr 6
Schwertsik: Fields of Strawberries (Symphony in MOB-Style)
Vienna Radio Symphony Orchestra
HK Gruber (conductor)
LARGO 5137 Tr 13
Scarlatti: Sonata in D, Kk492
Pierre Hantai (harpsichord)
MIRARE MIR 9918 Tr 18
Faure: Masques et Bergamasques
Orpheus Chamber Orchestra
DG 449 1862 Trs 10-13
Purcell: Thou tun'st this world (Hail! Bright Cecilia)
Susan Hamilton (soprano)
Collegium Vocale
Philippe Herreweghe (conductor)
HARMONIA MUNDI HMC901643 Tr 6
Haydn: Piano Sonata No 56 in D, H XVI 42
Glenn Gould (piano)
SONY SM2K 52623, CD1 Trs 1-2.
Last on
Best of British on BBC Playlister